2015 events that Bangladeshis would want to forget
Faced with a deadly political confrontation at the beginning of the year, Bangladeshis witnessed unprecedented persecution and death threats to freethinkers leading to the killings of bloggers, writers and foreign nationals through the year. The country was shaken by the unearthing of mass graves in Thailand and Malaysia where large number of Bangladeshi migrants and trafficking victims were later learnt to have been buried. The gruesome killing of young boy Rajon in broad daylight followed by cold-blooded murder of Rakib exposed the grave state of child abuse in the country.
1. Countrywide blockade
Political unrest in 2015 caused greater damage to Bangladesh's economy than that in 2013 when the nation's two main political blocs fought each other over general elections.
READ ALSO: 3-month turmoil costs nation $2.2b
The year started with political turmoil as BNP-led alliance enforced a countrywide blockade for over three months. Many innocent people died and suffered irrecoverable injuries in continuous arson attacks and vandalism in the blockades. BNP chief Khaleda Zia on January 5 announced the blockade after police barred her from coming out of her Gulshan office to attend a rally in front of the party's Nayapaltan central office.

The combine also enforced hartals for weekdays since February 1 to press home its demands, which included holding a midterm election under a non-partisan administration.
READ ALSO: Confusion over withdrawal of blockade
VIEW PHOTO GALLERY: Blockade Toll Mounting
As an immediate impact of the blockade, prices of farm produce fell at farm levels. In response, many farmers stopped harvesting their produce, causing a demand-supply gap. 
READ ALSO: Businesses bleed in blockade
2. Attacks and death threats on freethinkers, foreigners
It started with individuals. Then shrines, mosques and temples started to become their targets while the attacks on secular and religious individuals continued.
The attack on December 25 on an Ahmadiyya mosque in Bagmara, Rajshahi is the latest in the worrisome rise of suspected militant hits. The first high profile attack came in February this year during the book fair. Writer Avijit Roy was killed and his wife was injured in a street attack right outside the fair. In all the incidents Islamic extremists claimed responsibility or their involvement is suspected.
The year 2015 saw a sudden rise in killings and attacks on individuals, different religious groups, freethinkers, secular bloggers and book publishers. Five bloggers and publishers were killed by suspected Islamist militants while eight others were killed in several attacks on different religious sects.
VIEW PHOTO GALLERY: Year full of attacks
ALSO READ: Not a single case of Bangladesh bloggers' murder resolved so far
3. Savagery on teenagers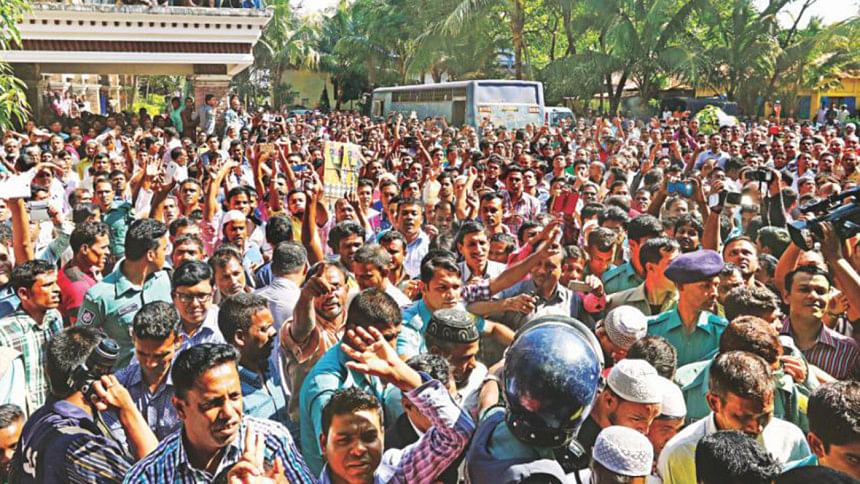 On July 8, Sheikh Md Samiul Alam Rajon was tied to a pole and beaten to death by a group of people in Kumargaon Bus Stand area of Sylhet Sadar allegedly for trying to steal a rickshaw van. He screamed for help, cried for water and begged for his life. But they laughed and jeered at him till the boy went silent forever. One of them even filmed the horrendous incident and shared it on Facebook.
READ ALSO: Four to die for killing Rajon
On August 3, Sharif, owner of "Sharif Motors", and his uncle Mintu Khan called 13-year-old Rakib, a former employee of Sharif, to his workshop in Tutpara Kabarkhana of Khulna. The duo stripped the boy, inserted a high-pressure air pump nozzle into his rectum and filled the body with air. Rakib became unconscious and later died.
In the two cases, four people in Sylhet and two in Khulna were handed down death penalty for the killings. 
ALSO READ: Death penalty for 2 killers of Rakib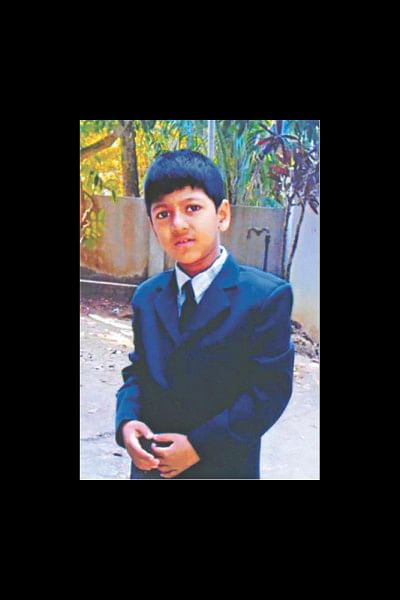 In another case, a Sylhet court on November 30 handed down capital punishment on three persons including a sacked police constable for killing nine-year-old Abu Sayeed for ransom.
Sayeed, a fourth grader at Shah Mir Govt Primary School in Sylhet, was abducted by the accused on March 11. The kidnappers had demanded Tk 500,000 in ransom from his family.
But they killed Emon as he identified the kidnappers and dumped the body in a ditch in Malibhita area.
READ ALSO: 3 to die for killing 9-yr-old
4. Section 57 of ICT
Section 57 of Information and Communication Technology (ICT) Act triggered widespread criticism and outcry as legal experts termed the provision going against article 39 of the constitution, which guarantees freedom of speech, expression and the press.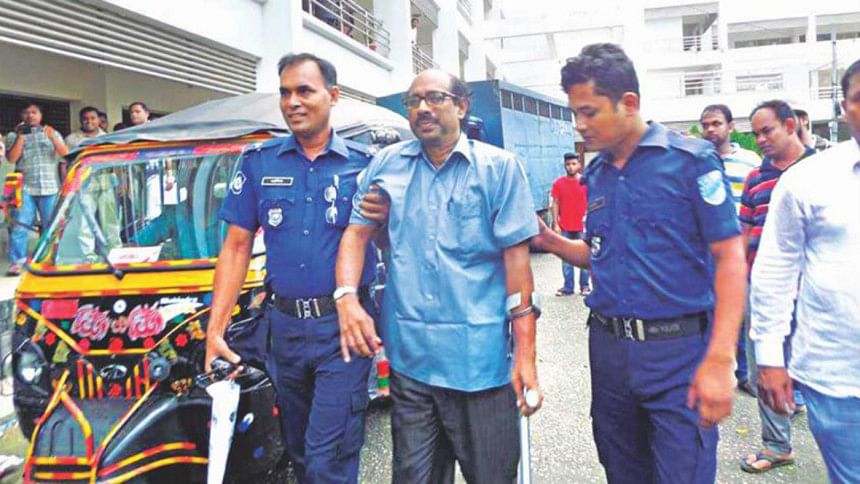 According to Section 57, if any person deliberately publishes or transmits false, obscene and derogatory information in a website or in any other electronic form, he or she will be sentenced to seven to 14 years imprisonment and fined with maximum Tk 1 crore.
Though rights activists have been critical about Section 57 from the beginning, the debate over it and demand for its repeal intensified following the arrest of journalist Probir Sikdar.
ALSO READ: Bangladesh's editors demand repeal of section 57 of ICT Act
ALSO READ: Bangladeshi journalist Probir Sikdar lands in jail
5. Bar on Bangladeshi migrants entering Libya
On May 16, 2015, the internationally recognised Libyan government banned entry of Bangladeshi workers to the country as part of government efforts to fight illegal emigration. Hatem Uraibi, spokesman for Libyan government, was quoted in a Reuters report as saying, "They [Bangladeshis] come for work for Libyan firms but then embark on illegal migration [to Europe]."
Amid escalating violence, Bangladesh has suspended its diplomatic operations in Libya, and relocated its staff to Tunisia that month, and advised Bangladeshi nationals to avoid visiting Libya.
During that time many Bangladeshi workers lost their savings to robbers or armed groups or even civilians who took advantage of the absolute chaos. Several Bangladeshis were kidnapped by militant groups there, and 24 Bangladeshis were killed in a boat capsize while they were being illegally trafficked from Libya.
6. VAT on Education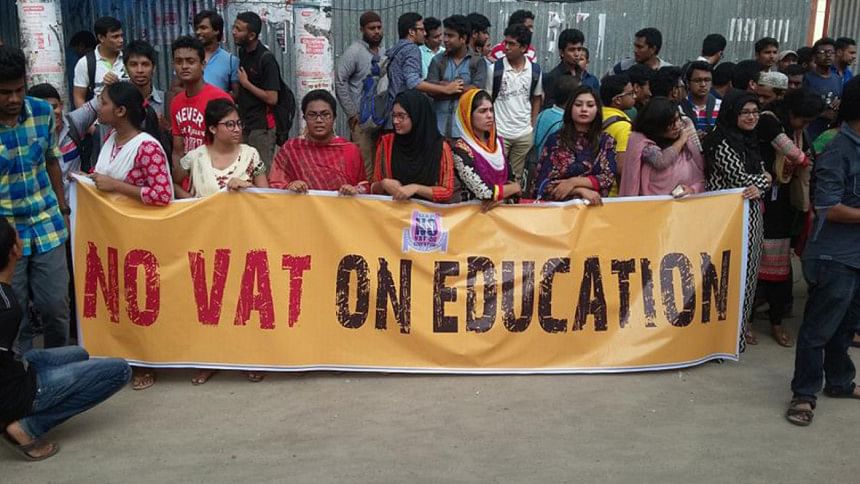 Finance Minister AMA Muhith had proposed 10 percent VAT on tuition fees of the private universities in his budget proposal for fiscal 2015-16. The proposal sparked protests among the students of private universities across the country. Thousands of students took to the streets of Dhaka and Chittagong in September protesting the government move.
The protest intensified after police opened fire on protesting East West University students at Rampura in Dhaka, leaving at least 15 injured. In face of immense protest by the students the proposed VAT was finally revised down to 7.5 percent.
7. Question paper leak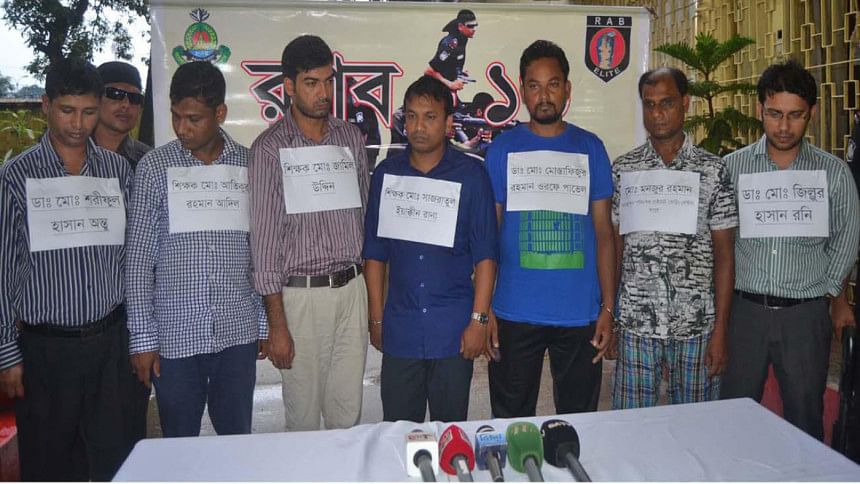 There were several incidents of question paper leak throughout 2015. From Primary Terminal Examination to different job recruitment exams, question paper leak was reported in almost every instance. Coaching centres, guidebook traders, government employees and students were part of a growing, profitable criminal network dedicated to leaking question papers. Rab arrested seven people including three government doctors and a UGC assistant director for their involvement in the leaking of medical and dental admission question papers.
ALSO READ: Admission question leak: 3 doctors among 7 held in Rangpur
Medical and dental college admission seekers took to the streets following allegations of question paper leak after this year's medical and dental admission test.
8. Bar on social media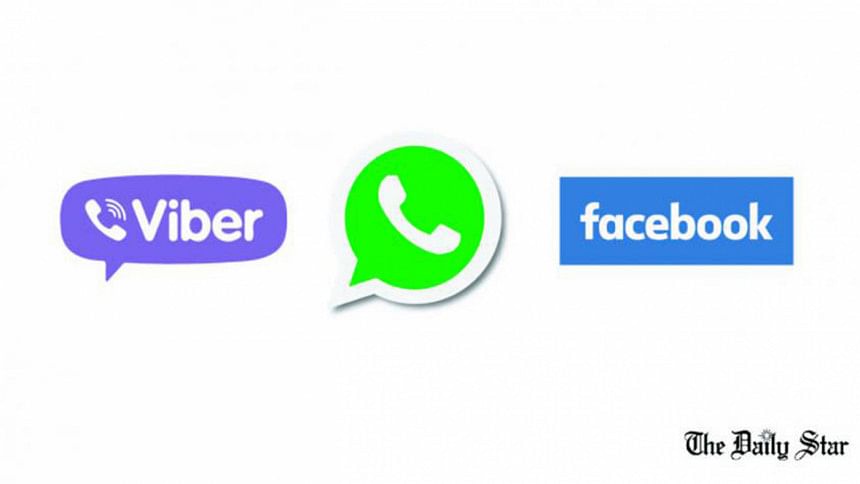 The government on November 18 blocked Facebook and online messaging and calling services WhatsApp and Viber as part of its steps to nab militants and prevent terrorist activities in the country. On November 11, the prime minister told the parliament that some people were carrying out criminal activities by misusing these apps, and hinted to block these apps. 
ALSO READ: Govt blocks Facebook, WhatsApp, Viber
The ban went on for 22 days, and online trades and telecom operators incurred huge loss due to the ban. Bangladesh's telecom regulator registered a drop of 8.63 lakh active mobile internet connections last month – what was 5.23 crore in October-end. 
ALSO READ: Mobile internet use drops after Facebook bar
On the other hand, Viper, a Bangladeshi brand of leather goods that does its business on Facebook, lost more than 90 percent of its business in the last three days after the government blocked the social media platform.
READ ALSO: Trade on Facebook counting losses
During this period, State Minister for Telecom Tarana Halim sent a letter to Facebook, showing government's interest to sign a deal with them to be eligible to get information about its users and a government body also sat with representatives of Facebook to discuss the same issue. 
Although the government lifted the ban on Facebook on December 10, it further banned Twitter, Skype and Imo on December 13. 
However, all the bans on social media networks were lifted the following day.
9. Pakistan lying about genocide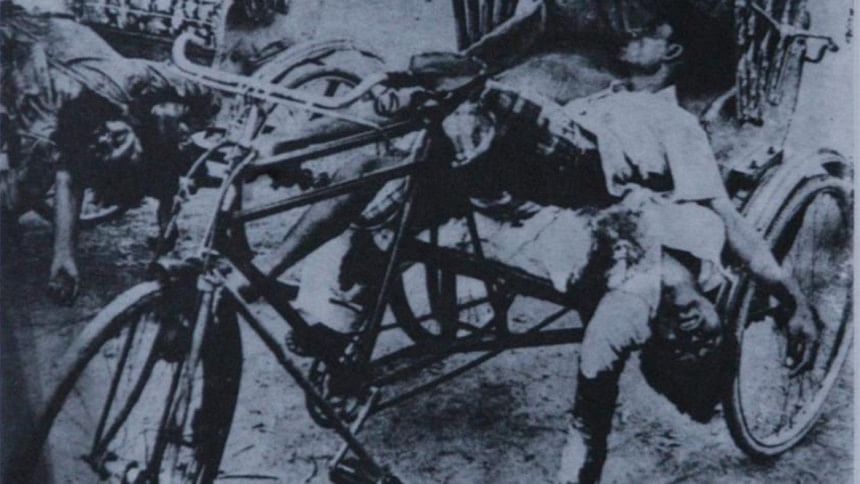 The whole country became furious when Pakistan in November 30 denied committing any war crimes or atrocities during the 1971 Liberation War.
READ ALSO: Pakistan denies committing war crimes in 1971
Pakistan also interfered in Bangladesh's internal affairs by voicing "deep concern and anguish" over the capital punishments of two war criminals -- Jamaat leader Ali Ahsan Mohammad Mojaheed and BNP leader Salauddin Quader Chowdhury.
The moves by Pakistan triggered outrage among Bangladeshis inside and outside country and were condemned.