Govt blocks Facebook, WhatsApp, Viber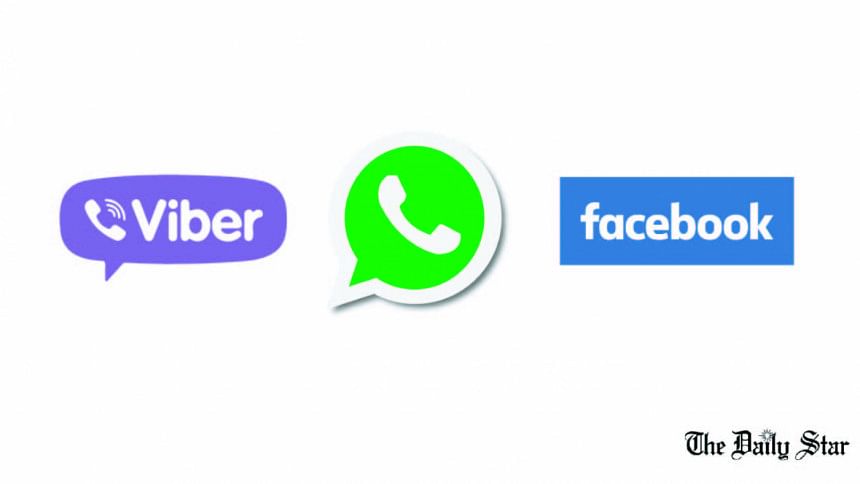 The government has blocked Facebook and online messaging and calling services WhatsApp and Viber this morning.
The order came this morning immediately after the Supreme Court pronounced its verdict maintaining its previous ruling that upheld death penalty to war criminals Salauddin Quader Chowdhury and Ahsan Mohammad Mojaheed.
A letter sent from Bangladesh Telecommunication Regulatory Commission (BTRC) asked different telecom operators and all Internet Service Providers to stop the services immediately.
"I am directed to instruct you to stop the Facebook, Viber and WhatsApp services in your network with immediate effect until further notice," reads the letter received by a telecom operator. The letter was sent by Touseef Shahriar, BTRC assistant director of Systems and Services Division.
Management of three mobile phone operators and an Internet gateway operator have confirmed The Daily Star about receiving the order.
Earlier on November 11, Prime Minister Sheikh Hasina announced in the parliament that WhatsApp and Viber would be blocked temporarily, when needed, in order to nab militants and prevent terrorist activities in the country.
Some people are carrying out criminal activities by misusing these apps, the PM had said. "Therefore, I will suspend operation of these apps for some days time, when needed, in order to arrest the perpetrators."
Earlier on January 18 of this year, the regulators blocked mobile applications Viber, WhatsApp, Tango, Mypeople and Line in the country for security reasons. The services were unblocked four days later.