Cops fire on anti-VAT student demo: 15 hurt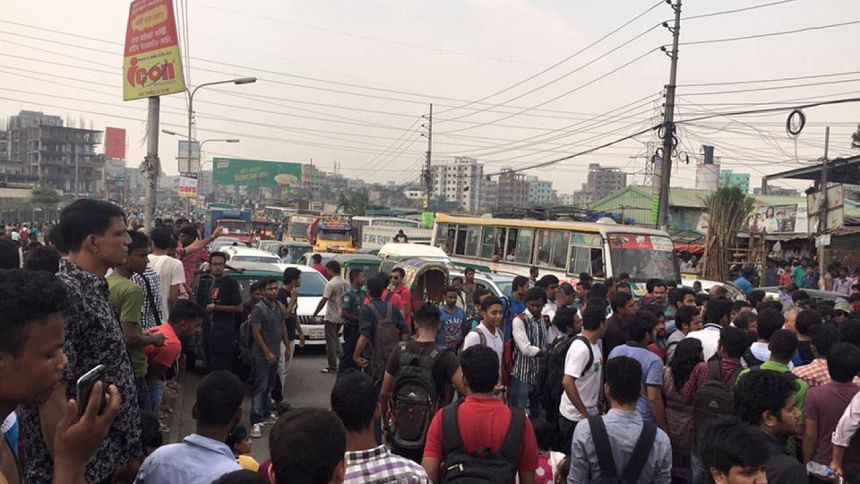 At least15 were injured, several by police shooting, when students of East West University clashed with police during an anti-VAT demonstration in Dhaka today.
The university's additional registrar was among those hit by rubber bullets, East West's Vice-Chancellor Ahmed Shafee, told The Daily Star.
"The students were coming back after I talked to them. It was then police shot at them. It is an unfortunate incident," the university's vice-chancellor said.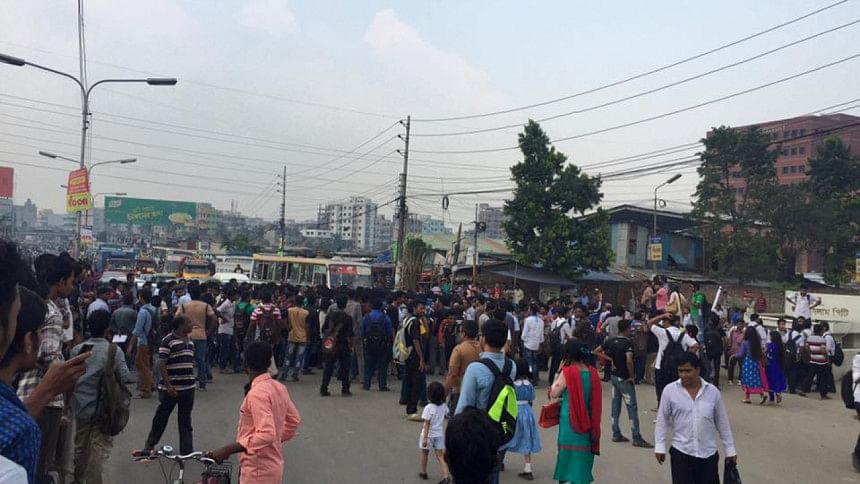 Over a hundred students of the institution took to the streets around 1:30pm this afternoon protesting the 7.5 percent VAT slapped on private universities' tuition fees. Badda-Rampura road was blocked for about half-an-hour.

Abdul Jalil, officer-in-charge of Badda Police Station said. "They threw pebbles when police tried to remove them from the road. Later, police successfully took control of the situation."
The injured were taking treatments at a local Farazy Hospital when last reported.
The agitating students later cleared Badda-Rampura road for vehicular movements around 9:15pm and announced to take to the street again at 9:00am tomorrow.
Student representatives from several other private universities including North South University and BRAC University participated in the agitation.
The students vowed to continue the demonstration until the demand is fulfilled.
The government slapped 7.5 percent VAT for private universities in the latest budget. The decision drew widespread criticism among the students and guardians.
Students of several private universities have demonstrated against the move. The High Court has been moved against the government's "discriminatory" action.