New day, renewed determination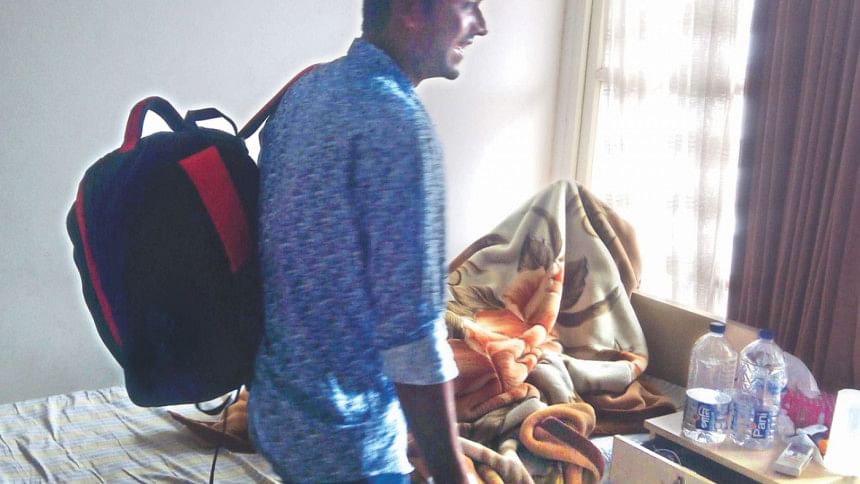 "Dosto (friend), I have to run… I will talk to you later; will give you a call… please pray for me."
Bangladesh's new cricketing hero Mehedi Hasan Miraz was so busy that he could not manage more time for his friend over the phone. He was Talking nonstop and struggled to find a few seconds for a break. He had become a familiar face among the country's cricket fans during his exuberant leadership in the last ICC Under-19 World Cup at home, but he has truly become a household name after taking the stage as a Bangladesh Test cricketer, taking 19 wickets in his first two Tests, and playing the pivotal role in their first Test win over England.
"It's not actually the perfect time to bare my soul," responded the 19-year old when this reporter requested him for an in-depth interview. Miraz came to one of his favourite places at the BCB National Academy in Mirpur from the team hotel yesterday morning before leaving for Khulna and was immediately looking for another young national cricketing hero -- Mustafizur Rahman -- and told someone on the balcony that to 'tell Mustafiz I am here'.
Before entering Mustafizur's room in the academy dormitory, his Under-19s teammate Nazmul Hossain humorously inquired: "Brother, who is this [Mehedi Hasan Miraz]? It seems I know him!"
Miraz then ran like a real Tiger to embrace his friend. He proceeded to catch up with his friends, including the Fizz, in the joyous tones and words only the youth can conjure. But it was almost impossible for him to have some adda with them because of continuous phone calls from relatives, well-wishers and friends.
"If you ask me a hundred times to talk about him [Mehedi], I will give you the same answer: he is a fabulous human being and there is no trickery in his character. Obviously he is a good cricketer; how else could he have brought such success for our country? But to me it's his good soul which matters most," said Mustafizur about his friend.
During a brief discussion Mehedi however once again showed why his celebrated friend emphasized more on his human quality rather than his achievement.
"I cannot think anything out of cricket. Cricket is my love, cricket is my passion, cricket is my hobby, cricket is my profession….cricket is everything. I never thought that I would do anything in my life except cricket," said passionate Miraz.
"In my life cricket is everything… it's a joy and it's a way to forget all the pains in life. I am actually living with cricket," continued Mehedi, who has come from a humble family and had to go endure much hardship in his growing years.
Mehedi is well aware of the thin line between success and failure – one mistake can make all the difference between darkness and brilliance.
"I know everybody is now looking at me but I'm also aware about the other side of the coin. I know from where I came… I know what's the reality in life. I can assure you I will not be someone who forgets his duty because of too much focus on me.
"Hard work, hard work and more hard work is the only mantra in my life. Pray for me so that I can continue with this mantra," he added.
When he woke up yesterday, the sun seemed to give him a new beginning in his life: "It's a different morning in my life. I was under a mystical spell yesterday [on Sunday evening] and I could not fully understand what we actually achieved but now I can feel it.
"The new morning has given me new hope and new determination," concluded the all-rounder.