England tour of Bangladesh, 2nd Test
Reaction to Tigers' historic win over England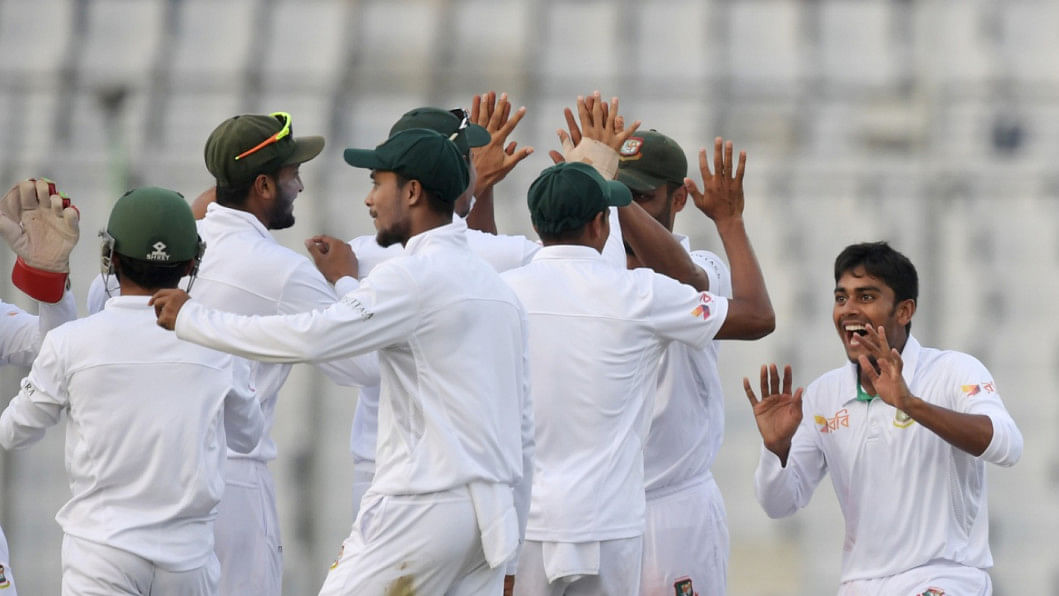 Bangladesh Prime Minister Sheikh Hasina, an avid sports lover, sent her heartfelt felicitations to the Bangladesh national cricket team after Tigers defeated England for the first time in 10 matches.
Finance Minister, Abul Maal A Muhith congratulated Bangladesh national cricket team for their historic win over England at Mirpur stadium today.
Speaker of Jatiyo Sangshad and Chairperson of the Executive Committee of the Commonwealth Parliamentary Association, Shirin Sharmin Chaudhury sent her good wishes to the Bangladesh national team after Mushfiqur and Co overwhelmed England by 108 runs.
"England is a powerhouse in world cricket, and a victory over them is a unique achievement for Bangladesh. I send my greetings to all the players of Bangladesh national team, manager, coach and the officials of Bangladesh Cricket Board," she said.
The opposition leader of the 10th Jatiya Sangsad, Raushan Ershad, the senior presidium member of the Jatiya Party congratulated Bangladesh for beating England for the first time and leveling the series.
Professor Yunus congratulated Bangladesh Cricket Team on historic Test win.
"Nobel Laureate Professor Muhammad Yunus congratulates Bangladesh Cricket Team on their historic and thrilling 108 run Test Match victory over England that leveled the test series. Bangladesh has once again proved her prowess in the world cricket and with this win Bangladesh is set to move forward in the test cricket! Shabash Bangladesh Cricket Team!"