Mehedi's parents in wonderland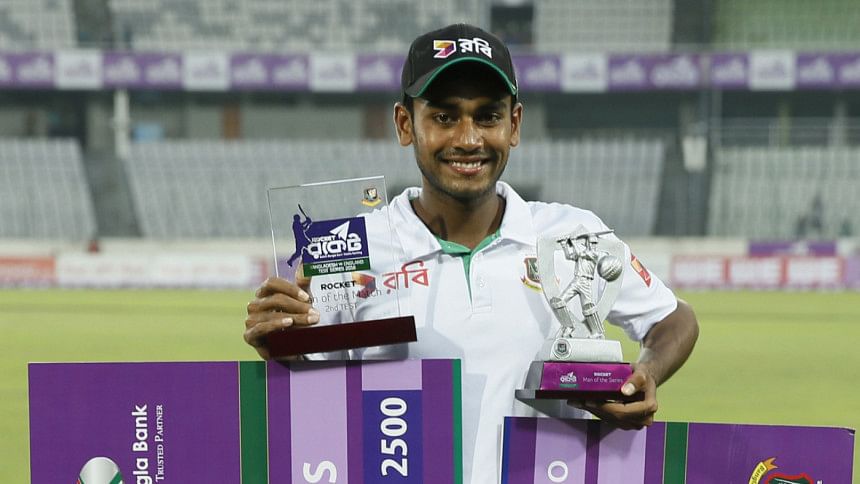 Mehedi Hasan's small house in Khulna became a beehive of activity after the 19-year-old off-spinner's heroics in the second Test against England.
Local cricketers from across Khulna, local political leaders and well-wishers converged at the house to congratulate Mehedi's parents after their son's 12-wicket haul saw the Tigers claim their first-ever win against England in a Test match.
Mehedi's father, Mohammad Jalal Hossain, failed to contain his emotions at the response and said he was left speechless.
"I am extremely happy. I cannot even express my happiness in words. I am astounded by the way the people of Bangladesh are treating my son. I once tried to stop him from playing cricket, but any sorrows and regret that I had are now gone after seeing the love that he is getting from the all over the country," he said.
"Now I hope that my son makes it into the one day side as well and the love that the people are showering on him continues to grow."
Mehedi's mother, Minara Begum, was being kept extremely busy receiving sweets from her guests, but she found the time to ask the nation to pray for her son to go even further.
"When I see him on television, my heart is filled with joy. And the way he gave Bangladesh a lift, the way he led the team's charge forward, I cannot believe it. I hope he does even better in the future and I hope that the people who are showing him so much love now will keep him in their prayers.