A stormy Tea break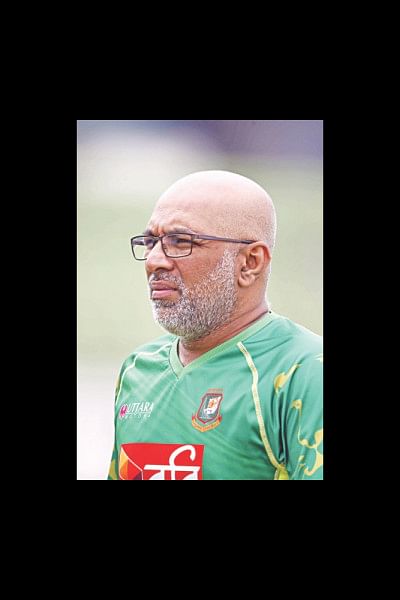 There were many twists and turns in the second Test at Mirpur as a great Test match requires and many segments in the two-match Test series that will create a whirlwind in discussions in the coming days. It was a series where popular phrases such as 'cricket is a funny game' and 'cricket is a game of uncertainty' were given new dimensions.
However, many will be more curious to know about what actually happened at the Tea break in the Bangladesh dressing room as the hosts demolished their opponents -- who went into the break at 100 for no loss in chase of 273 -- after coming back onto the field. And it seemed from that pointon vice-captain Tamim Iqbal and all-rounder Shakib Al Hasan seemed to be control the match.
After the match, which the Tigers won by 108 runs inside three days, it was no secret that it was Tigers' head coach Chandika Hathurusingha who went all guns blazing and lit a fire under his charges to bounce back in the match.
"There were a few ups and downs and it was hard to know which team would win. The coach was a bit fired up at Tea as we didn't bowl too well," captain Mushfiqur Rahim revealed "Then we tried to bowl in good areas and did well. The bowlers did a great job."
When Hathurusingha's attention was drawn to the issue, the Sri Lankan smiled and responded diplomatically.
"I have to use words carefully because I wasn't happy. We didn't do what we planned. So I had to talk to them in the Tea break. I cannot tell you [what I said to my charges during the break]. I just reminded them what we were supposed to do. Some big players have to step up. It is good that they got the message. I cannot judge whether they were fired up, but that's what they are supposed to do," explained Hathurusingha.
The Bangladesh coach insisted that he was sure the match would finish inside three days.
"I said: either way, this match will only be three days. I am always optimistic [of winning the series]. If we had more match experience, we would have won 2-0. It is easy to say that afterwards. We didn't know how to overcome certain situations but we are more confident when we get into these kind of situations," he continued, also thanking the security agencies and the England cricket team for such a fascinating series.
The Lankan also showered praise on his bowlers.
"I am happy with Taijul [Islam] as well. He bowled very tightly in both innings. The bowling department took help from the pitch but they bowled in good areas. We probably out-bowled England, which is a pleasing thing."
When inquired about his batsmen's hastiness in the morning, he said: "It wasn't a blanket plan. We had plans for each player. We didn't expect some of them to bat the way they did. We wanted to score because it is only a matter of time if you are looking to survive on this kind of wicket. We want to back our skills."