'Nobody thought of personal records'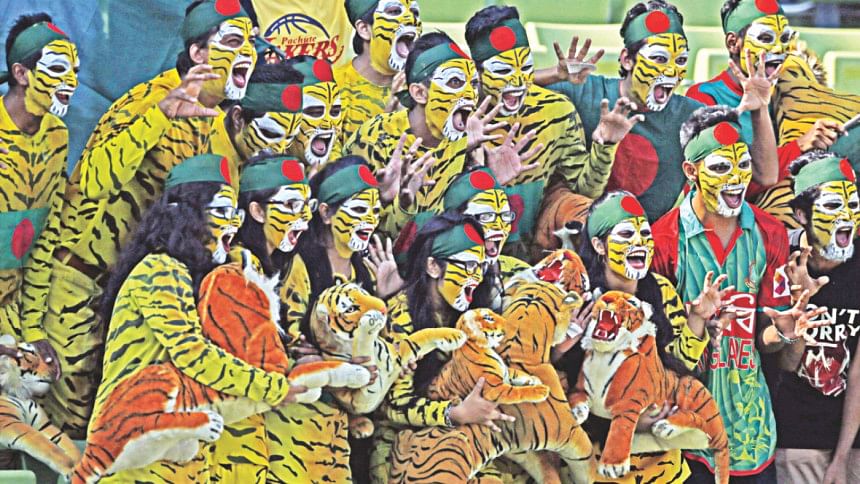 The phrase 'it was a team effort' is often used by captains to describe wins these days. In fact, one could term it a cliché in today's cricketing world.
Mushfiqur Rahim, following yesterday's win against England, used the same phrase. Those who observed the entire two-match Test series though would tell you that Mushfiqur most definitely meant what he said.
And it was not just Mushfiqur, ask any member of yesterday's victorious playing eleven and they will tell you the same thing. There might have been brilliant individual performances throughout the Test, but at the end of the day, the hosts managed to accomplish the 'special' win because of the contribution and the sacrifices of the entire team.
Tamim Iqbal, who scored a century in the first Test, rated yesterday's win as something that was much more important than his personal record.
"This was the biggest win in the history of our game. No matter how much you score as an individual, if you don't win, then it doesn't matter. Because we crossed the line yesterday, everyone will remember this win. We don't care about individual records anymore," Tamim told The Daily Star yesterday.
"After losing the ODI series, we took a very positive decision. We decided to play on turning tracks like these. As a batsman, I would never want to play on this wicket. But this is what we all decided on together.
"We went to Chittagong and almost succeeded. After losing that game we realised that had we given five to ten percent more effort, we could have won the game. And that's why we were more confident in Dhaka. We knew that if we didn't make mistakes, we would be able to beat one of the best Test teams in the world," he added.
The left-hander though was not ready to go overboard. This was just one victory and he believes that Bangladesh still have a long way to go.
"We have beaten a big team but that doesn't mean that we have become a very good team. Only after we beat a number of good teams consistently can we start saying that we are a very good one-day team.
"We still have a lot to learn in this format and we have to play cricket like this for long periods of time. Regardless, we will celebrate this win well," he said.
Mominul Haque, who has a batting average above 50 and has plenty of good memories in Test cricket already, echoed Tamim's sentiments.
"I have scored hundreds in Tests before and although I just scored a half-century in this Test, I can tell you that this victory is very special. It's something that I really cannot describe it in words. They are a top-ranked side and I am glad I managed to contribute in this win," said Mominul.
Likewise, Taijul Islam too had special words for his team.
"It didn't matter who got the wicket and didn't. The fact that we won here was a big deal in itself. We celebrated all of them equally. There was no room for personal records here," said Taijul.