US Ambassador Bernicat takes a leaf out of Shakib's book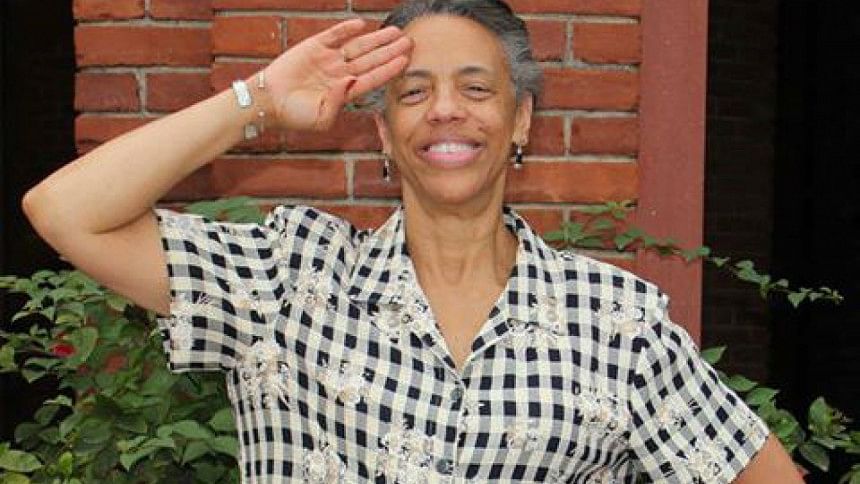 Shakib Al Hasan's four wickets played a major hand in delivering Bangladesh's most cherished cricketing achievement to date -- a 108-run win over England and a 1-1 series draw on Sunday. But his military style salute after getting the wicket of England's Ben Stokes may actually have wider reaching implications.  
The United States of America is one of the last countries that will come to mind when talking about cricket. If you are talking of Test cricket, then you might as well 'fuhgeddaboudit', as they say in Brooklyn, or as Hollywood would have us believe. 
For the world of cricket, the untapped market in USA is the holy grail and there have been many efforts by the International Cricket Council recently to get the economic and political superpower hooked on the gentleman's game. 
It has all come to nought, however, as in terms of time the longest game played in the US is baseball, and it lasts around three hours. Cricket's shortest format, T20s, lasts three and a half hours. Given that Americans sometimes complain about the length of baseball, cricket probably does not have a chance, especially as its oldest format, Test cricket, last five days. 
But here in Bangladesh, the occupier of the highest office held by an American diplomat, American Ambassador to Bangladesh Marcia Bernicat, seems to have been bitten by the cricket bug. Even more surprisingly, it is Test cricket, namely Bangladesh's seminal triumph, that has brought out the cricket fan in the American diplomat.
Earlier this evening, the official page of the US Embassy-Dhaka posted an image of the ambassador imitating Shakib's salute. The ICC may look to Bangladesh now and give Shakib and his team more Tests, because if this trend continues, there is a lot of moolah to be had. 
Who said sport and politics don't mix?