People in the industry are selfish: Shakib Khan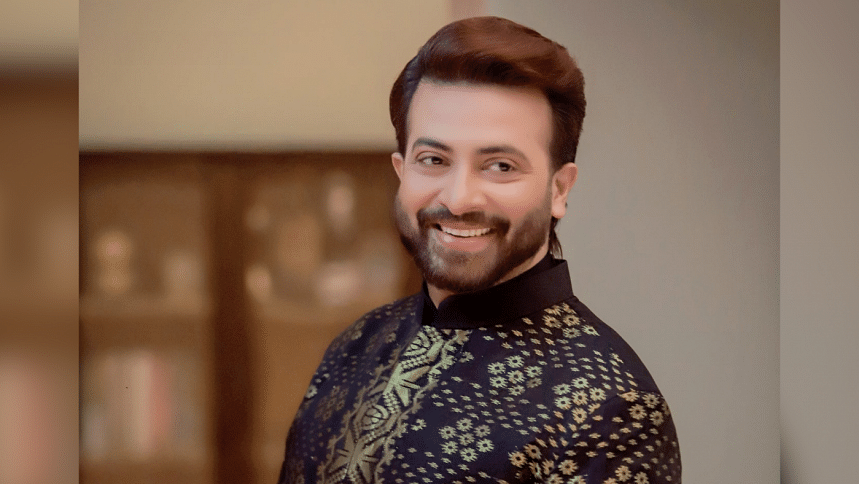 Today marks the birthday of the Dhallywood king, Shakib Khan, who has been ruling the Bangladeshi movie industry with his continuous successes. He has won the National Film Award four times as Best Actor. Some of his notable films are "Ful Nebona Osru Nebo", "Koti Takar Kabin", "Boss Number One", "Shikari" and "Nabab".
However, recently the talented actor fell prey to some controversies regarding his personal life, despite which he is now gearing up for his upcoming film, "Leader Ami Bangladesh," which is scheduled to be released on the upcoming Eid.
In a candid conversation with The Daily Star, Shakib Khan talked about his birthday and his personal life.
How was your birthday?
I get very emotional on my birthdays. My fans from all over the world wish me on my birthday. My friends and well-wishers send me cakes on my birthday. I feel like who I am today is because of my fans and well-wishers. I am forever grateful to these people for their unconditional love.
How did you celebrate your birthday?
As Ramadan is going on, I didn't do anything special or grand. I have eaten special food cooked by my mother.
You have been going to court lately. Can you elaborate on that?
I came to the court as an artiste because there are many false allegations against me. If I keep silent, they will think it's true. That's why I felt the urge to fight against the false allegations. I don't want people to go through the hassle like I did. I believe that we have a just legal system in our country, and we will get justice.
Did you think Bangladesh Film Artistes' Association could have prevented what happened?
They should have done a lot of things, which they didn't. Actually, our artistes are very self-centered. They only think about themselves. I don't expect anything from them. They did what they felt was right.
What Is your take on the allegations that have been laid upon you?
I can't find the reasoning behind the fact that the allegations against me were published in the newspapers without investigation. Apart from being an actor, I am also a human being, I also have a family and children. Nobody understood my side of the story. It was a good thing for me to finally prove my innocence to my family and friends.
When are you returning to the shooting set?
I am in talks with some directors and producers. I hope to return to shooting next month.