My career is over? I've been hearing that for 15 years: Shakib Khan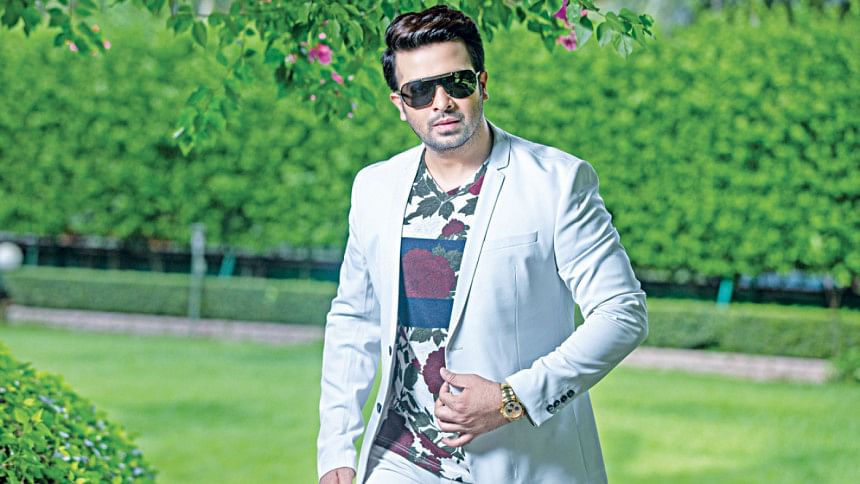 Dhallywood superstar Shakib Khan has signed many movies after returning from the US in August. The actor announced fresh collaborations with popular directors like Raihan Rafi and Mizanur Rahman Aryan on his social media account. Despite numerous announcements, Shakib Khan is yet to start shooting for any of the films.
Shakib Khan's fans have been left disappointed as their hero is only declaring films but isn't really shooting them.. Recently, the actor has signed up for Sunny Sanwar's action-packed film "Sher Khan" and Raihan Rafi's romantic movie "Premik", which is slated to be released next year.
"Fans say this because they love me, they always want to see me in new movies and I completely understand it. However, I can't start working on a movie right away. Everything needs a certain amount of preparation. Everything will start on a big scale in the new year," said Shakib Khan.
While talking about the rumours surrounding his career. Shakib Khan remained confident that no one can replace him.
"I have been hearing for 15 years that my days are over and that my films won't work. This is nothing new but what they don't know is about the undying love of my fans. Their love gives me the strength to keep on moving and I am sure they will keep on supporting me in every path of my life," added the actor.  
Two of his movies "Golui" and "Bidrohi" were released this year. Currently, the actor is awaiting the release of his upcoming movie "Leader, Ami Bangladesh" and his production company SK Films will also be producing the government-funded movie "Maya".