Cop apologises for discourteous behaviour with DU student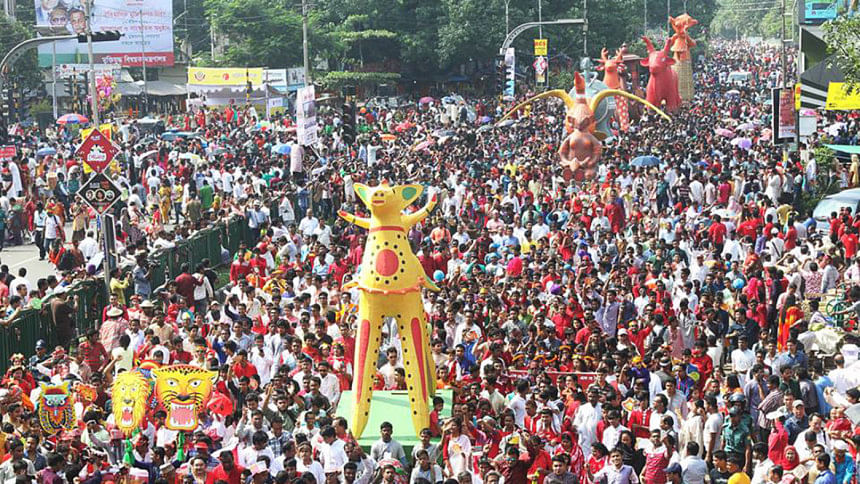 A policeman today apologised for his discourteous behaviour with a female student of Dhaka University during Pahela Baishakh celebration at Shahbagh in the capital.
Constable Ruhul Amin shoved the female student and hurled abusive words at her when he was clearing road for the car of Inspector General of Police, claimed the victim, who is a master degree student of Statistics and also the vice president of DU unit Chhatra Federation.
The car was heading towards Doel Chattar from Shahbagh around 7:00pm.
As the fellow students protested the matter, the policeman also engaged in altercation with them, she claimed.
Later, the student submitted a written allegation to the university proctor.
Following the application, DU proctorial body held a meeting with both of the groups.
Constance Amin made unconditional apology for his discourteous behaviour during the meeting, said DU Proctor AM Amzad Ali.
Terming the incident unexpected, DMP Joint Commissioner Krishna Pada Roy, who was present at the meeting, said the policeman said sorry in the meeting following a written allegation.