34th BCS non-cadre candidates stage demo in Dhaka, 5 held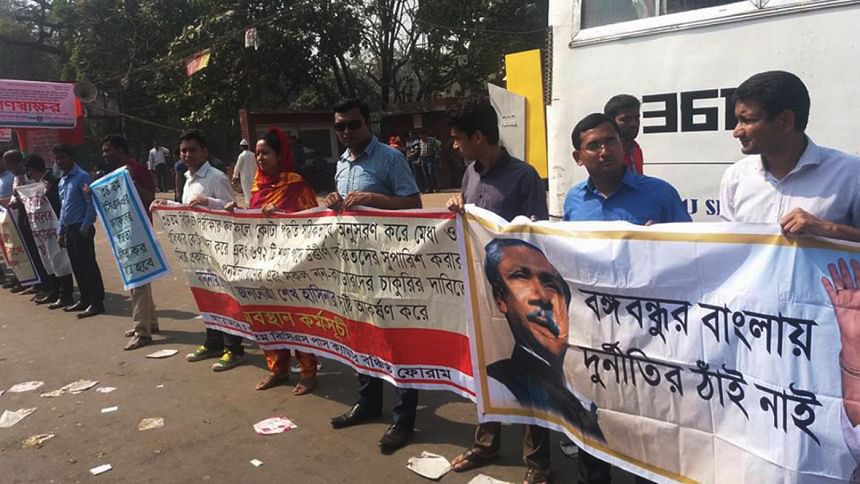 The candidates, who passed the 34th BCS test for non-cadre posts, today staged a demonstration at Shahbagh intersection in Dhaka demanding filling up the 672 vacant posts.
Sources said the agitators under the banner of the 34th BCS Passed Non-Cadre Forum staged a sit-in around 11:00am and put a barricade on the intersection around 11:10am, halting vehicular movement in the area.
Later, police charged baton to disperse the agitators.
The law enforcers also arrested five agitators from the spot, said Abu Bakar Siddik, officer-in-charge of Shahbagh Police Station.