Shifting of chemicals from Wahed Mansion continues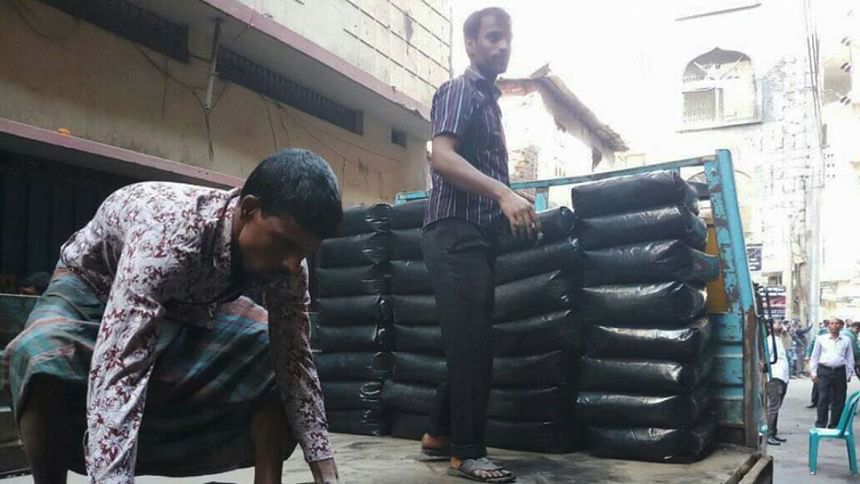 Chemicals are being shifted from Haji Wahed Mansion in Churihatta of Dhaka's Chawkbazar for the second consecutive day today.
Owners of the warehouses started shifting of the chemicals around 10: 30am with the help of police and Dhaka South City Corporation.
The chemicals will be taken to Keraniganj, said DSCC Executive Magistrate Masud Rana.
Meanwhile, Udayan Dewan, executive officer of the DSCC, is leading the whole process of chemical shifting.
WHAT HAPPENED AT CHAWKBAZAR?
A devastating fire broke out at Old Dhaka's Chawkbazar area around 10:40pm on February 20, leaving 67 people dead on the spot.
The victims are mostly pedestrians, people travelling on rickshaws and cars, residents of the buildings as well as owners and staff of the shops and warehouses at the buildings.
The Chawkbazar fire, which sparked from a chemical warehouse, is the second deadliest chemical-fueled fire in the country after the 2010 Nimtoli incident.