Bangladeshi Workers: 300 left to rot in a Qatar camp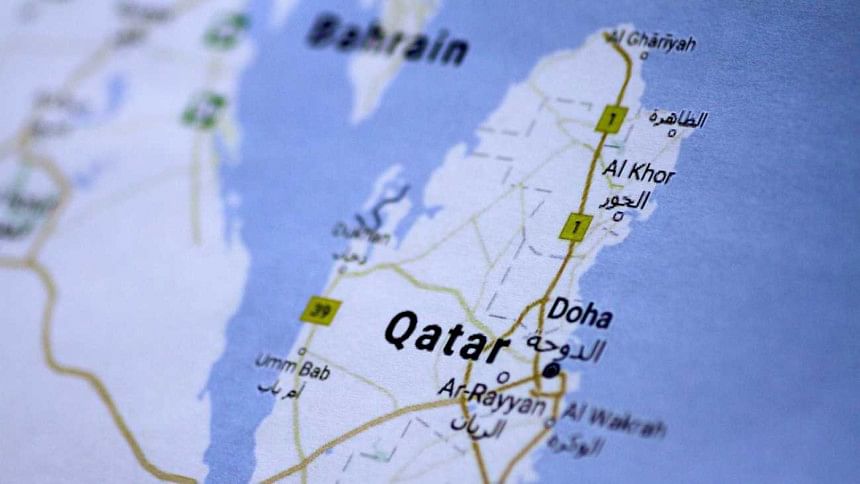 Unpaid since May, about 300 Bangladeshi migrant workers are struggling in a Qatar labour camp that has no running water and power and many of them have become sick.
They are among 900 South Asian migrant workers who had been employed by Hamtons International, an estate agent chain that has more than 85 branches worldwide. The company suspended a construction project near Al Shahaniya in September rendering the workers jobless.
Several attempts to realise their dues have failed and now the workers are living on two meals a day provided by a non-profit organisation.
Bangladeshi worker Motiur (not his real name) said a Bangladeshi and a Nepalese worker died from stroke in the camp which was used to be run by the company.
Talking to The Daily Star over phone on November 5, Motiur said workers need to go to another camp to have showers as theirs have no running water or electricity.
"Most of us frequently suffer from abdominal pain. Almost every day we have to call for ambulance," he said.
"Qatar Charity provides us two meals a day and once in a while diesel that keeps electricity flowing for two-three hours.
"The workers have not received any payment in the last six months. They are passing days in anxiety as their families back home depend on them," Motiur said.
The camp, on the outskirts of Al Shahaniya, about 20km from Doha, has turned into a breeding ground for flies and insects as there is no cleaning service available, he added.
Qatar-based organisations working for workers rights have come up with similar accounts over the condition in the camp. 
Migrant-Rights, a GCC-based organisation aimed at protecting rights of migrant workers, said the workers inside the camp were suffering from chest pain. Recent heavy rains had worsened the situation, according to its video report published on Sunday.
The report echoed Motiur's claim that two workers died in the camp.
Migrant-Rights noted that despite formal complaints filed in September with several Qatar-based rights organisations, relevant ministry, and police, the workers saw no change in their situation. 
Complaints have been filed with the Qatar police, labour ministry, National Human Rights Committee, International Labour Organisation's Qatar office, Qatar Red Crescent, and Qatar Charity, it claimed.
"Over the last few weeks, the authorities had promised the workers of resolving the issue over unpaid wages. But no sign of meeting the promise has been seen although three deadlines have passed."
The labour and social affairs ministry in Qatar assured the migrants that Hamptons International would be penalised if it didn't compensate the workers and clear their dues.
Sirajul Islam, Bangladesh embassy labour counsellor in Doha, said he was aware of the issue and had met the workers in the camp a month ago.
"Among the Bangladeshis, some 150 arrived in Qatar six months ago while the others three to five years ago. We are trying to repatriate those who want to return home. Some have already gone back," Sirajul told The Daily Star over phone on November 4.
"The recruiting agents in Bangladesh had been asked to provide costs of their repatriation."
On October 29, he said some of the migrants wanted to work for other companies and they were making arrangements for that. "However, it is taking long time because the procedure is lengthy."
According to Bangladesh embassy officials in Doha, around 4 lakh Bangladeshis are now working in Qatar.