Stranded Saudi returnees: Expatriates' welfare minister seeks till Monday to resolve crisis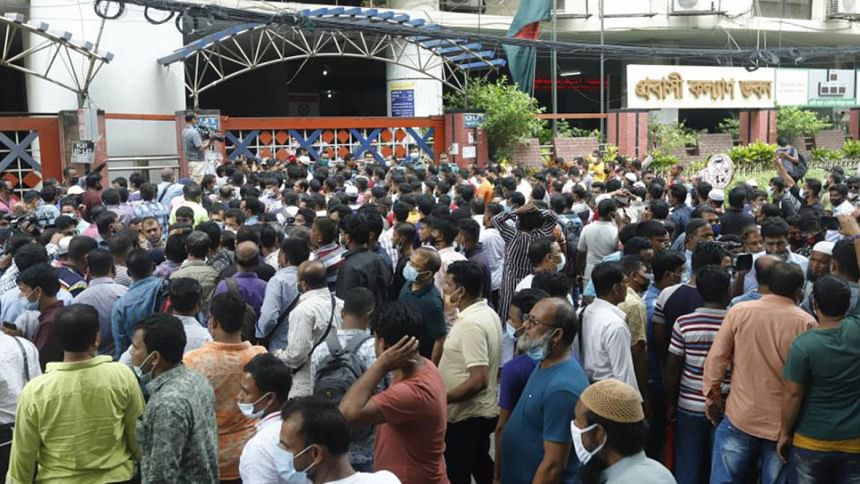 Expatriates' Welfare and Overseas Employment Minister Imran Ahmad has sought till Monday to resolve the ongoing crisis over return of several thousand stranded Bangladeshi expatriate workers to Saudi Arabia.
The minister sought the time when a six-member delegation of Saudi returnees met him at his office this afternoon.
Earlier at around 11:00am, several thousand Saudi returnees lay siege to the Ministry of Expatriates' Welfare at Dhaka's Eskaton.
The agitated migrant workers also took to the street in front of the ministry.
At around 1:00pm, a six-member delegation of Saudi expatriates went to hold talks with senior officials, including the minister.
The meeting lasted for half an hour.