Why sustainable Finance?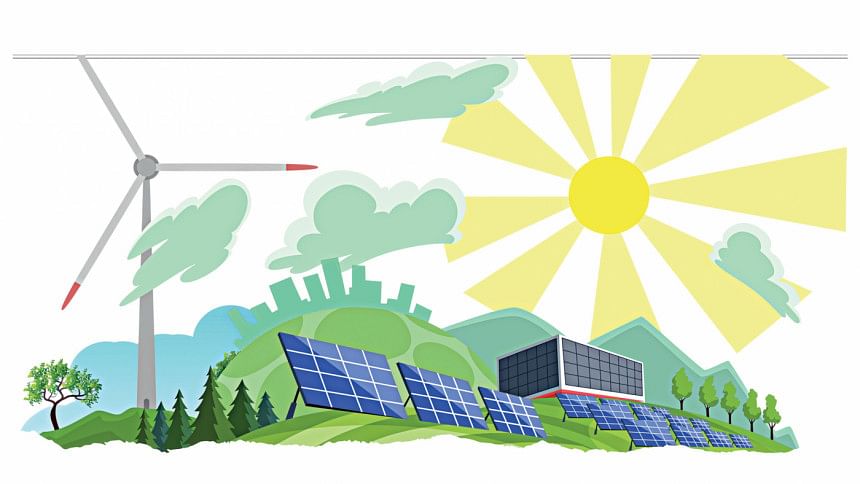 Sustainable finance is the process of incorporating environmental, social, and governance (ESG) considerations into financial investment decisions, resulting in longer-term investments in sustainable economic activities and projects. It has emerged as a crucial issue in the global financial landscape as investors are increasingly moving towards assets with a positive social impact of ESG criteria.
The Bangladesh Bank defines sustainable finance as any form of financial service that includes investment, insurance, banking, accounting, trading, economic and financial advice integrating environmental, social, and governance criteria into business or investment decisions for the lasting benefit of both clients and society. It includes green finance, sustainable agriculture, sustainable cottage industries, micro, small, and medium enterprises, socially responsible financing, working capital, and demand loans for green products, projects, and initiatives, as well as priority green or eco-friendly products in the trading sector.
"Sustainable finance is becoming more significant in the wake of faster adoption of renewable energies as a major tool to address climate change challenges," said Dr. Atiur Rahman, former governor of the Bangladesh Bank. Rahman went on to say that the same is true for the Ready-Made Garment sector, which could make a faster transition to renewable energies like solar electricity. All this requires sustainable finance to be supported by coordinated fiscal and monetary policies.
"Although fiscal policy remained subdued, the central bank of Bangladesh came out strongly with a Sustainable Finance Policy with a clear direction to financial institutions, particularly banks."
---
Keep Reading - 
---
However, investment in renewable energy still remains low as a proportion of total sustainable finance. Net metering has been a smart move, said Rahman. The low-cost sustainable finance for the green transformation of the textile and housing sectors must be further enhanced by the central bank, suggested Rahman.
"Sustainable finance is quality finance where the process duly honors the environment and society," said Shah Md Ahsan Habib, a professor at the Bangladesh Institute of Bank Management (BIBM). Habib said that in the context of Bangladesh, the key segments of 'sustainable finance' include financing the core sector (agriculture), inclusive financing (CMSME, low-income segments), green financing, transparency, and certain philanthropic activities by the financing entities.
"From the commercial banking perspective, a balanced approach is required between profitability (quantity) and quality finance for long-term sustainability," he said. Bangladesh's prospective plan, Delta plan, five-year plans, SDGs, and other developmental strategies rightly targeted certain goals that are directly associated with economic inclusion and green growth, he said.