"Working diligently to introduce green bonds"
In conversation with Arif Quadri, Managing Director & CEO, United Commercial Bank PLC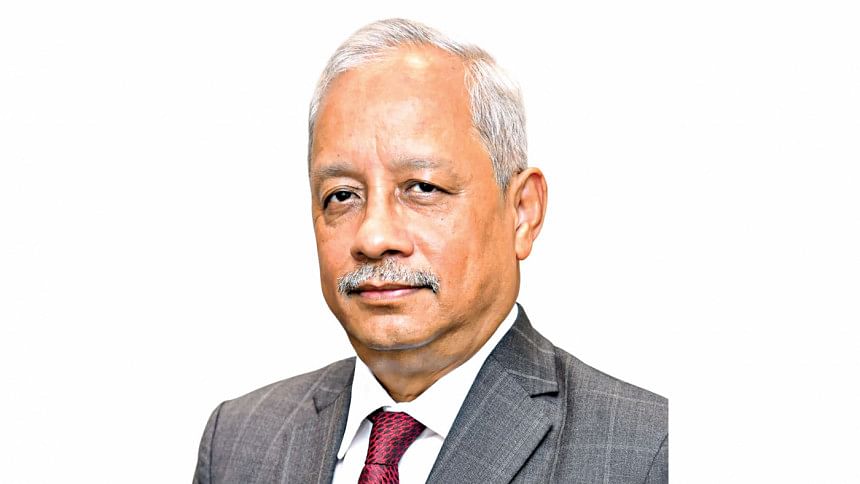 The Daily Star (TDS): Your bank has been recognized as one of the Top Banks and Financial Institutions in 'Sustainability Rating 2022' by the Bangladesh Bank. What are the most innovative and impactful sustainable financing products or strategies you have adopted to achieve this recognition?
Arif Quadri (AQ): United Commercial Bank PLC has been recognized as one of the top Banks in the realm of "Sustainability Rating 2022" by demonstrating a heightened level of commitment through the adoption of innovative and impactful products and strategies.
Our bank's leadership, including the Board of Directors and Risk Management Committee, strongly believes in sustainable finance. They provide valuable guidance and support to our Sustainable Finance Unit (SFU). We have adopted the central bank's Environment & Social Risk Management (ESRM) Policy to identify, assess, mitigate, and manage environmental and social risks associated with our lending activities.
We actively promote and fund energy-efficient and sustainable projects, green building initiatives, and the procurement of green equipment. Additionally, we have adopted green practices within our daily operations, such as reducing paper, energy, and fuel consumption.
(TDS): How does your bank assess the creditworthiness and risk associated with sustainable financing projects compared to traditional projects?
(AQ): In addition to the traditional credit risk assessment tools, the bank has adopted a systematic assessment matrix for appraising projects under sustainable finance, integrating Environment, Social & Governance (ESG) factors as an integral part of the credit evaluation process. At the very outset, prospective projects are screened and categorized in line with the Department of Environment (DoE) categorization. Environmental & Social Due Diligence (ESDD) is conducted, and corrective action plans are communicated through the escalation matrix. Furthermore, a checklist has been developed based on which environmental & social (E&S) performance is meticulously monitored to detect any non-compliance on a regular basis.
(TDS): How are you utilizing the Green Transformation Fund and the green refinancing program that Bangladesh Bank offers?
(AQ): Regarding the Green Transformation Fund (GTF), we prioritize helping our eligible clients avail credit in local and foreign currency for procuring green machinery under this scheme. We do this through various business channels such as branches and business teams at the Corporate Office. In 2022, we had a total exposure of Tk. 912.40 million under the Green Transformation Fund (GTF) in the ready-made garment (RMG) and backward linkage industries. Additionally, we provide Green Transformation Fund (GTF) local currency facilities for environment-friendly projects. We've also signed agreements for all of Bangladesh Bank's refinancing programs and have actively participated in many of their initiatives.
---
Keep Reading - 
---
(TDS): What is your plan for future to guide your bank with this sustainable spirit?
(AQ): In the future, we have some notable plans. We aim to expand our sustainable finance efforts in green shipyards, shipbreaking, solar panel production, waste management, and plastic recycling projects. We are also working diligently to introduce Green Bonds as a source of sustainable finance. We will conduct more awareness programs to create consciousness among all stakeholders. Finally, we plan to conduct an in-depth analysis of all direct and indirect environmental and social impacts of all financial services offered by the bank to its clients.
(TDS): What do you expect from the government to make the banking sector more sustainable?
(AQ): The central bank has been immensely instrumental and has played a pivotal role in promoting sustainable finance by providing a policy framework, regulations, guidelines, and various schemes and funds. These initiatives encourage us to move away from a profiteering mindset and play an environmentally and socially responsible role.
What we truly expect from the Government is that they will continue to provide support in the form of special funds and schemes with more favorable terms. Further recognition from the government will encourage banks in this regard. Moreover, large-scale applied research on various aspects of sustainable finance should be conducted under the patronage of the government, and the research findings may be disseminated to all relevant entities.