"The future will be green"
In conversation with Humaira Azam, Managing Director & CEO, Trust Bank Limited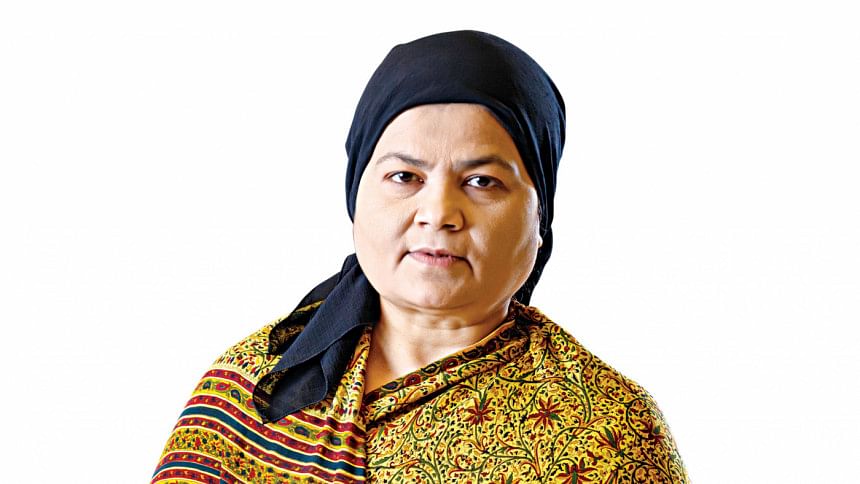 The Daily Star (TDS): Your bank has been recognized as one of the Top Banks and Financial Institutions in the 'Sustainability Rating 2022' by the Bangladesh Bank. What are the most innovative and impactful sustainable financing products or strategies you have adopted to achieve this recognition?
Humaira Azam (HA): Trust Bank is always keen to emphasize sustainable financing and has undertaken numerous initiatives that range from product design to services aimed at promoting a green environment. We engage in various banking activities to protect our beloved country from environmental degradation.
For instance, "Trust Shufola" is a new product specially designed for the renewable energy sector, while "Trust Prantik" is tailored for the unbanked population, aimed at boosting economic activities and socio-economic development among lower-income groups.
Furthermore, Trust Bank provides financing for various areas to ensure better work environments and security within factory premises. We also encourage the importation of advanced machinery to enhance energy efficiency and contribute to the creation of green and environmentally friendly factories with the support of the Green Transformation Fund (GTF) of Bangladesh Bank.
The Bank also financed LEED Certified projects as part of its strategic direction for green financing. In the solar energy system, the Bank financed BDT 111.00 million through MFI linkages in various districts of the country.
TDS: How does your bank assess the creditworthiness and risk associated with sustainable financing projects compared to traditional projects?
HA: Bangladesh Bank has developed a comprehensive sustainable finance policy covering nearly every aspect of financing, including Environmental & Social Risk Management (ESRM). Before financing any proposal, Trust Bank rigorously adheres to the relevant policies and guidelines at every step of risk identification, measurement, and sanctioning. Additionally, our bank officials conduct site visits to understand how projects will be implemented and whether they will benefit society in the long run. Trust Bank strives to avoid projects with adverse impacts on the environment. 
TDS: How are you utilizing the Green Transformation Fund and the green refinancing programs that Bangladesh Bank offers?
HA: Trust Bank follows Bangladesh Bank's Green Transformation Fund (GTF) guidelines and circulars. We encourage our customers to take advantage of the GTF fund for importing capital machinery and accessories that promote efficient process management, energy efficiency, and environmental friendliness. Clients enjoy this facility with preferential interest rates, enabling them to lower production costs and increase profitability. The GTF fund covers areas such as wet processing, water management, waste management, resource efficiency, recycling, and temperature management.
---
Keep Reading - 
---
TDS: What is your plan for the future to guide your bank with this sustainable spirit?
HA: The Government of Bangladesh has specific goals, and Bangladesh Bank has also formulated relevant policies and guidelines for a sustainable future. Trust Bank is aligned with this spirit. In fact, there is no way to avoid sustainable and green financing if we want to preserve our environment. We believe that the future will be green, and we should formulate our policies and strategies accordingly so that the next generation can thrive with numerous opportunities. Trust Bank is working towards a strategy of cent percent sustainable finance in the future, with the aim of contributing to building a green and smart Bangladesh.
TDS: What do you expect from the government to make the banking sector more sustainable?
HA: Sustainable finance is vital for our future generations, and the government should encourage it with competitive interest rates and policy support. Awareness programs and strict compliance will be required to achieve sustainable goals. Since the country's development heavily relies on financing activities, we believe that actions and policies should be executed and monitored accordingly. We believe that the banking sector will be sustainable if we maximize sustainable finance in our portfolios.