Green finance must be open to SMEs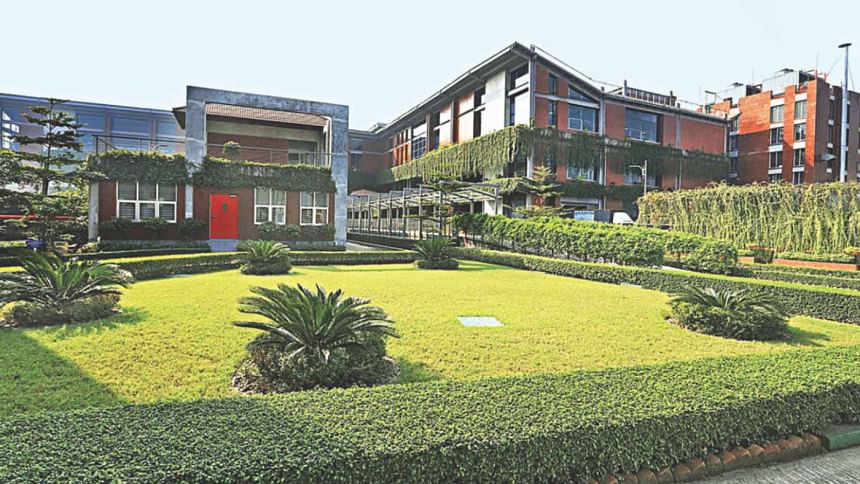 The garment industry of Bangladesh has made significant strides in sustainability. We now have the highest number of LEED green factories in the world—nearly 160, with another 500 in the pipeline. Furthermore, 40 of the top 100 LEED factories globally originated from Bangladesh. BGMEA, the apex trade body of Bangladesh's garment industry, has pledged to the UNFCCC's Fashion Industry Charter for Climate Action with a pledge to reduce greenhouse gas (GHG) emissions by 30 percent by 2030.
There are several green finance avenues, such as the Refinance Scheme for Green Finance, Green Transformation Fund, Technology Development Fund, SREUP, Green Climate Fund, and many other international funds available to support the green revolution in our industry.
But are all the companies in our industry able to access green finance?
The answer, at the moment, appears to be no. The evidence for this can be the small- and medium-sized enterprise (SME) factories in Bangladesh who are still operating in survival mode, despite an abundance of orders. The orders are often going to larger, LEED-certified factories that can afford to keep expanding, thanks to green finance. The number of SMEs, meanwhile, is diminishing.
In a recent article published in the Financial Times, titled "Wall Street's new mantra: Green is good," it was made clear that, while banks and financial institutions once saw green finance as a niche issue, now it is mainstream and a major source of profit.
Globally, the inclusion of Environmental, Social and Governance (ESG) priorities in the corporate space has made sustainability obligatory for all. Bangladesh's export-oriented garment industry is part of the global value chain, and therefore factories have to embrace sustainability—and it requires investment, which requires access to green funding.
The problem for SMEs is that tapping into green finance is not straightforward at all. There are several reasons for this.
One of the main reasons is that the SMEs often don't have a healthy enough balance sheet to meet the criteria for green funding. They often fail at the bank's due diligence stage. The irony is that, in many cases, SMEs are the very businesses that need green funding the most. That's because their factories are often inefficient, use old, carbon-intensive technologies, and are likely to cause pollution, among other issues.
Another challenge is that most of these funds are only for purchasing machines or tangible assets. Consultancy, training, capacity-building and other intangible investment requirements are generally beyond the purview of green finance, which creates a problem for SMEs.
The other concern is that SMEs may need specialist, tailored green finance support. They may have a lack of collateral or have had previous bad loans. Yet their case for green finance may be a strong one. Will a commercial bank be able to recognise this? Will they have the know-how and be able to provide more than a tick-box exercise?
A successful economy needs a mix of large corporations and SMEs. An industry composed almost solely of multinationals would stifle creativity and reduce risk-taking and entrepreneurialism. After all, where is the incentive to take risks and try new things when there are few smaller competitors snapping at your heels? The large players need to be kept on their toes to ensure that our garment industry keeps moving forward.
With all this in mind, I propose five possible solutions for policymakers that could make green finance more accessible for SMEs.
First, group funding may be introduced so that small-scale entrepreneurs can come together and make collective applications to banks and financial institutions for green funds. Could the BGMEA or a similar body facilitate that?
Second, a lighter due diligence framework for SMEs may be set with support mechanisms in place to help them with the administrative burden of applying for green finance.
Third, a common gateway of funding could be created, where companies only have to apply for green finance at a single window and banks will create customised syndicates to support their clients.
Fourth, insurance entities (such as Atradius) could be urgently involved to facilitate and balance risks for investors. These exist in most countries and are the route to green finance for SMEs.
Finally, if brands want to collaborate—this is a concrete way and an invitation to do so—we all know that access to CAPEX investment is the key hurdle to overcome to drive impact in our industry.
Mostafiz Uddin is the managing director of Denim Expert Limited. He is also the founder and CEO of Bangladesh Denim Expo and Bangladesh Apparel Exchange (BAE).