"Sustainability leads to increased revenue"
In conversation with Mirza Elias Uddin Ahmed, Managing Director & CEO, Jamuna Bank Limited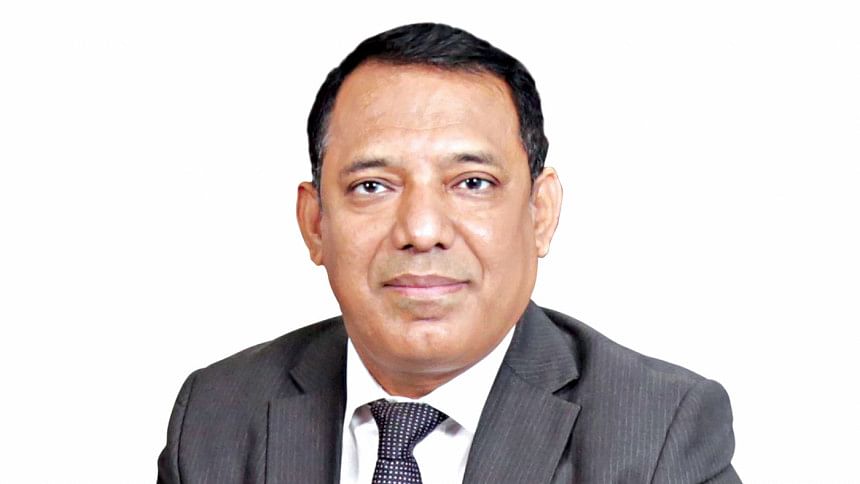 The Daily Star (TDS): Your bank has been recognized as one of the Top Banks and Financial Institutions in the 'Sustainability Rating 2022' by the Bangladesh Bank. What were the most innovative and impactful sustainable financing products or strategies you adopted to achieve this recognition?
Mirza Elias Uddin Ahmed (MEUA): We have addressed two critical gaps to achieve this sustainability recognition: the "knowing–doing" gap and the "compliance–competitive advantage" gap. Our commitment to sustainability sets us apart as we have transitioned from knowing to doing and from compliance to gaining a competitive advantage.
To enhance our total sustainability rating score, we have diligently focused on the Sustainable Finance Indicators. We explored all Green Finance and Sustainable Linked Finance products, prioritizing certain products/projects/initiatives for the effective enhancement of sustainable finance and our Green Finance portfolio. These include financing in green industries, energy efficient machinery, effluent treatment plant (ETP) financing, automated brick kiln, paper recycling plant, agriculture loans, and more.
TDS: How does your bank assess the creditworthiness and risk associated with sustainable financing projects compared to traditional projects?
MEUA: While traditional finance primarily concerns itself with return and risk, sustainable finance encompasses environmental and social considerations to measure impact. We evaluate the creditworthiness and risk of sustainable financing projects by taking into account factors such as the project's financial viability (e.g., leverage, liquidity, profitability, earning quality, debt service coverage, etc.), operational efficiency, performance behavior, business and industry risks, management risks, security risks, environmental and social impacts, technical feasibility, risk mitigation strategies, credit history, regulatory compliance, and long-term sustainability. These assessments often require additional due diligence to address the unique aspects of sustainable projects.
TDS: How are you utilizing the Green Transformation Fund and the green refinancing programs that Bangladesh Bank offers?
MEUA: The Green Transformation Fund (GTF) facilitates access to finance for importing capital machinery and accessories for environmentally friendly initiatives, such as water use efficiency in wet processing, water conservation and management, waste management, resource efficiency and recycling, renewable energy, energy efficiency, heat and temperature management.
Jamuna Bank is eager to utilize Bangladesh Bank's green refinance schemes, particularly the Green Transformation Fund, and has accordingly signed an agreement with Bangladesh Bank. Several clients are currently availing the refinance facilities through our Bank.
---
Keep Reading - 
---
TDS: What is your plan for future to guide your bank with this sustainable spirit?
MEUA: Adopting sustainable management can significantly enhance a bank's public image. It builds trust and enables us to expand our client base. Sustainable technology is renowned for cost savings and increased productivity. Improved productivity results in higher output, and reduced costs demonstrate efficient resource and equipment utilization. Sustainability also plays a crucial role in waste reduction. Businesses adopting sustainable management can reduce their waste footprint by transitioning to sustainable products in both production and consumption. Another crucial aspect impacted by sustainability is profitability. It leads to increased revenue for the bank and ensures the utmost satisfaction of stakeholders and the workforce.
TDS: What do you expect from the government to make the banking sector more sustainable?
MEUA: The government should undertake projects that raise awareness in the banking sector regarding green banking, which encompasses all social, environmental, and ecological factors and is often referred to as ethical or sustainable banking. Online banking is one example of a green banking initiative that the government should emphasize compliance with. Furthermore, other initiatives may include developing a clear regulatory framework defining sustainability standards and reporting requirements for banks, offering financial incentives for green investments, collaborating with international organizations, encouraging banks to expand financial services to underserved and vulnerable populations, and promoting greater financial inclusion and socioeconomic stability.