The end-over conundrum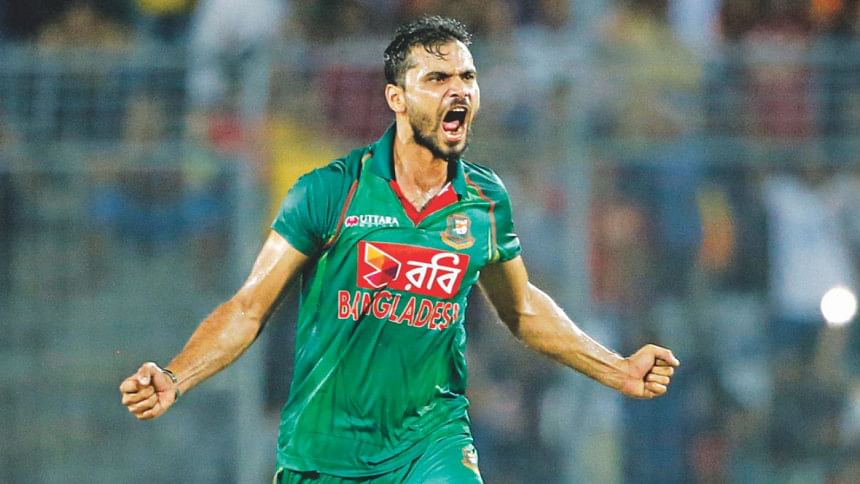 When Mashrafe Bin Mortaza played his heroic hand to club 44 in 29 deliveries to help Bangladesh score 75 crucial runs in the last 10 overs of the second ODI against England on Sunday, it was cause for joy for the home fans, not just because it put the Tigers back into the match and the series, but also as it bucked a recent trend of mediocrity.
In their recently concluded series against Afghanistan, a rung below them in international cricket, Bangladesh's last 10-over scores were 69 for seven in 10, 54 for three in 9.2 and 64 for five in 10. In the first ODI against England on Friday, they plunged a rare depth by scoring just 32 runs while surrendering their remaining six wickets in the 47 balls they played after the 40th over.
So Mashrafe's rabble-rousing batting did breathe new life into Bangladesh's series as it was instrumental in their win after the first ODI debacle, but Bangladesh's troubles in the slog or 'death' overs is in no way recent. Fans may remember grumbles about Bangladesh's slog-over pedigree at least as early as the build-up to the 2011 50-over World Cup that Bangladesh co-hosted. Then, a player like Mahmudullah Riyad was being prepared to do an Andrew Symonds -- a course of action that, while expectedly proving fruitless, reflected the think-tank's desperation to find a solution in an area increasingly more important in modern cricket.
For the record, Bangladesh's stats in the last 10 overs of ODIs in 2011 was a run-rate of 6.6. In other words, when the need of the hour was to go all guns blazing in order to get as much runs on the board Bangladesh on average scored 66 for two. The relevance of this statistic will be evident in a paragraph or two.
Five years on, Bangladesh is rightly celebrating a run that, since the end of 2014, has taken in six straight ODI series victories at home, and it may well be a seventh if the Tigers clinch the series in Chittagong on Wednesday. It has also featured a maiden World Cup quarterfinal appearance in March 2015 in Australia and New Zealand. In the eyes of not just their fans but the cricketing world in general, Bangladesh have arrived as far as ODI cricket is concerned.
2011 can be remembered as the last year when Bangladesh could be expected to lose more than they won (14 losses to 6 victories). With the exception of 2014 -- when an almost mystically terrible run of close matches derailed progress -- that expectation has since been reversed and the era since the 2015 World Cup hailed as a golden era of sorts. But even in the years of 2015 and 2016, in the 17 ODIs Bangladesh have played, the run rate in the last 10 overs has been a 2011-esque 6.9. Put simply, according to the numbers, you can expect golden-era Bangladesh to score 69 for four in the last 10 overs.
To put that in perspective, Australia, the number one team in the world, can be expected to score on average 81 for three in the last 10, based on their numbers from the same period. More pertinently, the corresponding number for fifth-placed England is 80 for two since they were dumped out of the World Cup by the Tigers in March last year.
This poverty of end-over resources has wide-ranging implications, and perhaps we have already seen them in the current series. Chasing 310 and with Imrul Kayes batting beautifully in the first ODI, the rest of Bangladesh's top order, barring Shakib Al Hasan, batted restlessly and got out. Perhaps their restlessness was down to the knowledge that come the last 10, they could not be confident of chasing more than 70 runs.
This should be a sobering reminder of Bangladesh's limits. For all their success, if they keep lagging behind the top teams in the crucial last overs of a match, their rise up the ranks will stall in their current mid-table position.