Taskin in the thick of things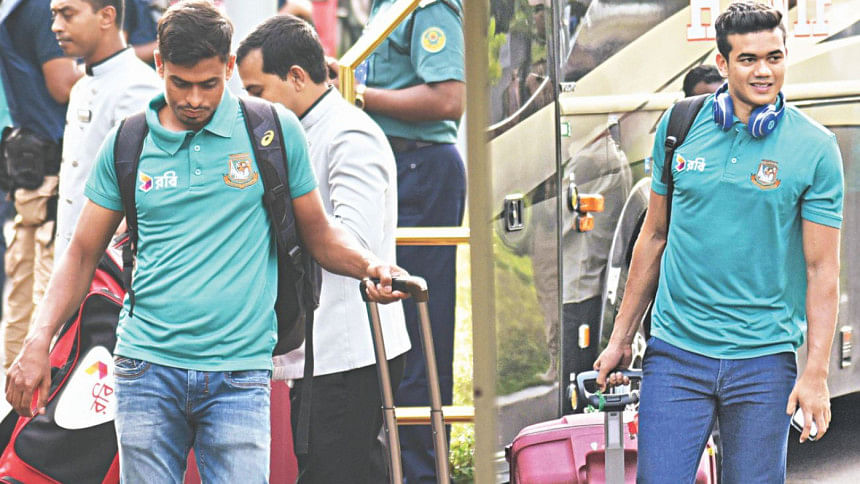 Taskin Ahmed's return to the Bangladesh side, following some time away for an illegal bowling action that was cleared right before the Afghanistan series, has had as many ups and down as possible in the space of five matches.
Things seemed to have settled down after Bangladesh's series-levelling 34-run win on Sunday. Yesterday, before boarding the bus on the way to the airport for the third and final ODI against England in Chittagong tomorrow, he seemed content in his own skin and where the team is at to be able to admit that England are the stronger side.
"England, no doubt, are a stronger side. But if we can play our best, then winning is possible in the series-decider," the 21-year-old fast bowler said. "Actually it is difficult to tag us 'favourites'. But if we can play to our potential, we can then win the series. After winning the last match, the confidence among the team's players has been built up. Hopefully, this confidence will help us win the next match."
In his comeback match against Afghanistan on September 25, he was cheered wildly by the Mirpur faithful, but his nervous energy resulted in him spraying the ball and carted around the ground by spirited opponents. He came back in that very match to claim four wickets in the last two overs as the Afghans imploded.
In the next match he was expensive during a dispiriting loss, before he played his part in the series-clinching win with two wickets.
But this England series has seen him come to his own. Even during the loss in the first match, he was one of the few who troubled centurion Ben Stokes with his pace, and should have had his wicket but for a dropped catch when the batsman was on 69.
The fruits of his labours were however delivered in the second match, when he found a good length and movement under lights to pick up three for 47, including that of Jos Buttler, which sparked celebrations of an intensity that caught the match referee's notice.  
"In the first spell I bowled in the 2nd ODI against England on Sunday, I tried to experiment and bowl too many bouncers. However, in the second spell, I focused on length and pace, and that's why I was successful." Taskin added.
"Buttler is a great batsman. He is a game-changer at that moment. I was very glad to get his wicket. Our celebration was more because of that."