Imrul's time to right the wrong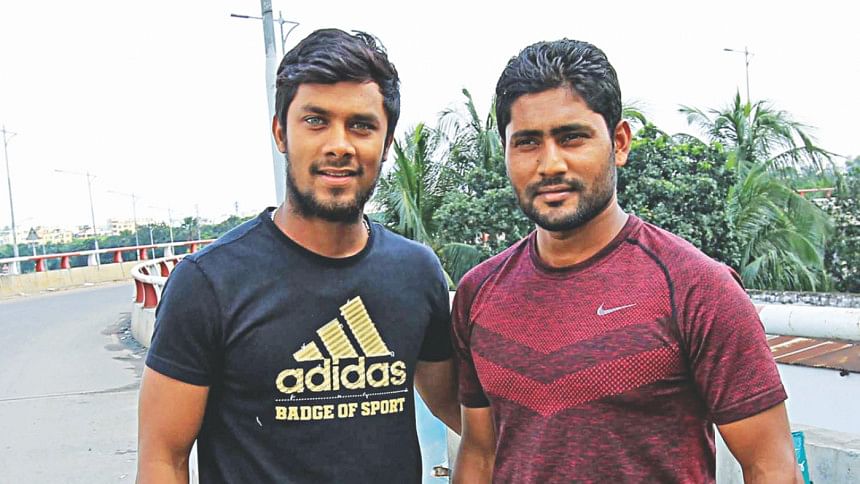 For years, Imrul Kayes has been Bangladesh's go-to opener whenever the team management were in desperate need for a partner who could play second fiddle to Tamim Iqbal on a temporary basis. 
As soon as a slightly more exciting opener was spotted, he would go on take Imrul's spot.
This was the trend in all the three formats in the past. While he did manage to seal a spot in the Test team since his comeback to international cricket in 2014, he was still looked down upon in the limited overs format.
It is not as though his numbers were terrible in the shorter formats. He did not get a chance to play against Pakistan, India or even South Africa last year. But in the two opportunities he got against Zimbabwe in 2015, he posted scores of 76 and 73. That of course, was not enough considering that Soumya Sarkar was doing so well.
At the end of the day, he needed to score a century in the warm-up game against England in order to be chosen over the out-of-form Soumya. His century against England in the first ODI set the pace and gave Bangladesh an opportunity to complete one of the most daring chases in their ODI history.
It's a good thing that the hardworking batsman has made his way to the playing eleven, but with no other obstacles in sight, this should be Imrul's chance to cement his place in the ODI team. There have been cases in the past when he was removed from the squad despite scoring half-centuries. However, for this instance to be different, Imrul must carry on.
And that was perhaps what was going on through his head during the first ODI. He paced his innings to perfection and when he finally did reach the three-figure landmark, he barely celebrated. He raised his bat, breathed a sigh of relief and got back to his work.
Unlike some of the other Bangladeshi batsmen, Imrul continued playing in the same cautious manner after he reached the century, precisely because he knew that there was still a long way to go. That was a sign of maturity, a sign which suggested that he is here for the long run and that he is not over-excited about his century.
But then again, these are only signs and cricket, as everyone knows, is a funny game. Only the future can tell whether the century can give Imrul new life in the shorter innings. However, what is certain is that this is the left-hander's best ever chance to do something not many had expected him to do one year ago: cement a place in the limited overs format.