'Can still win the series'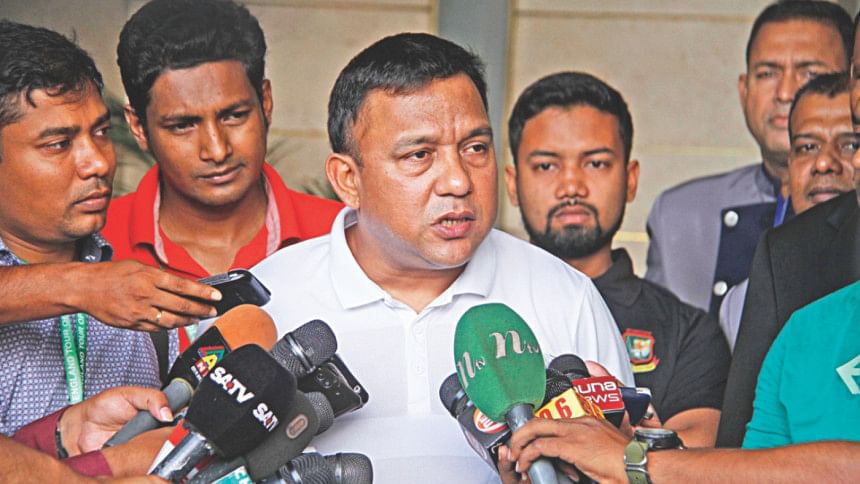 It is not very often that you find absolutely no players available to the media ahead of a match day. As per the general practice, the captain or any member of the playing eleven speaks to reporters a day before the match regarding the team's plans and targets. These are, of course, aspects that provide soul to the writer's preview.
Yesterday was one such rare day when the Bangladesh team management had decided not to make any player available to the media. It was instead team manager Khaled Mahmud who addressed reporters waiting outside the team hotel.
According to Mahmud, the reason behind the management's move was simple: they wanted the players to be away from all cricket related activities for one entire day. It was perhaps a step that they were compelled to take following Friday's agonizing defeat.
Mahmud remained positive and believed that Bangladesh could still win the series.
"We are going to work on our mistakes and return to the field to win. We still have a lot to earn from this series. Even though we are 1-0 behind, we can win it 2-1. In the last two years, we have learnt how to win close games. Friday was an anomaly. We are not far behind and it's still possible to come back," said Mahmud.
When asked if the management was planning to make any changes today, he said: "It's not as though we will win if we change the team or we will lose if we don't. To win, we need our top seven batsmen to do their duty. You can't depend upon the tail.
"Our batting in the tail has become a bit of a concern. But then again, if Imrul [Kayes] and Shakib [Al Hasan] had continued, we wouldn't have faced that problem. We have made a few small mistakes here and there and we need to work on them," said Mahmud.