Do-or-die for Tigers
Second ODI against England today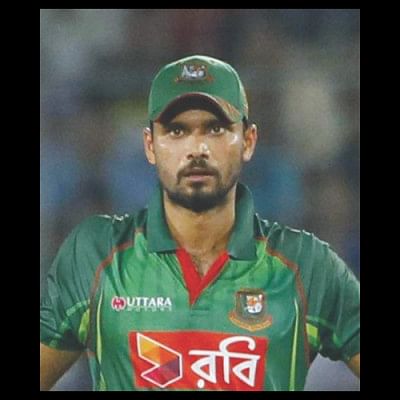 Bangladesh will take the field in the second one day international against England today in a desperate attempt to avoid a series defeat at home for the first time in over a year.
They can only blame themselves for losing the first game by 21 runs on Friday, courtesy of a stunning collapse that saw six wickets falling for 17 runs and the home side has more things to correct than just confronting a visiting England team that looks to have adjusted quite well with unfamiliar conditions.
Skipper Mahsrafe Bin Mortaza's men will not only have to improve their fielding, which was sloppy in the first game where their butter-fingered fielders dropped four catches, but also have to show mental toughness to overcome the shock of that self-destructive defeat if they are to stay alive in the series.
The Tigers did show a lot of character, winning the home series 2-1 against South Africa after losing the first game. They also sealed a dramatic 2-1 series win against Afghanistan last month. But the reaction from the Tigers after a demoralizing defeat such as the one against England has so far been not inspiring.
They lost badly against New Zealand the next game after that heart-stopping one-run defeat against India during the World T20 -- where the body language of the Tigers gave plenty of reason to believe that they had not recovered from that mental breakdown.
They have got only a day to recover and the team management opted for a completely closed-door meditation at the Radisson Blu yesterday and made sure the players stayed away from the persevering press corp. Not even the captain showed up to feed the reporters any information about today's game. Bangladesh manager Khaled Mahmud only made a brief appearance in the lobby and said that the Tigers were ready to bounce back in the second game.
Although it was all quiet on the Bangladeshi front regarding fitness issues and the combination of the team, there were talks doing the rounds regarding a possible change considering the number of left-handed batsmen in the England team and the fragility in Bangladesh's lower-order.
In that event Nasir Hossain, a wily right-arm off-spinner who is also a very useful batsman down the order, might make it into the playing eleven in place of left-arm spinner Mosharaf Hossain.