ECB defends Bairstow bar from Yorkshire title decider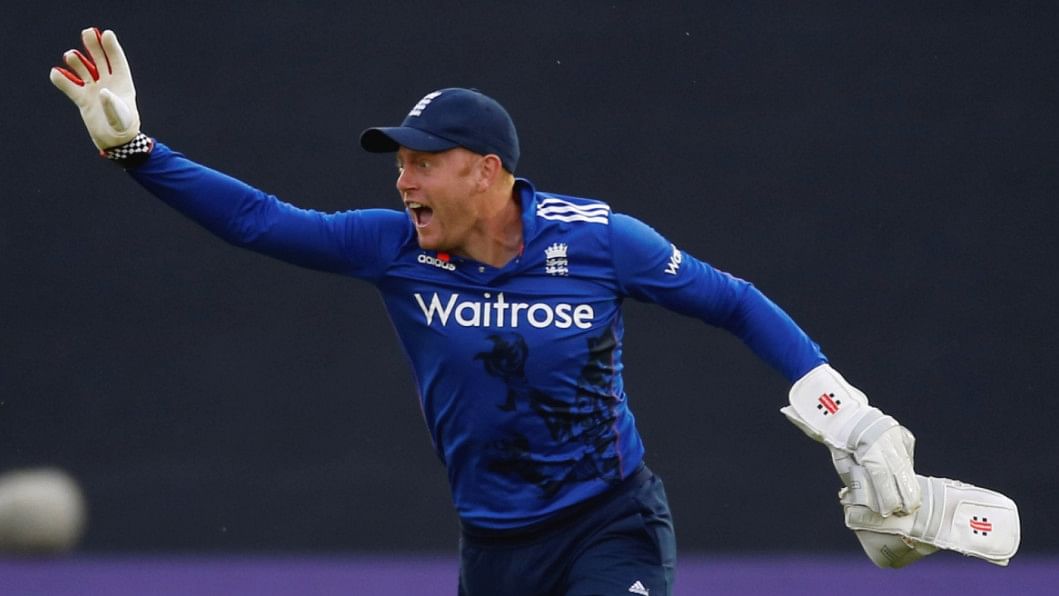 The England and Wales Cricket Board (ECB) has defended its decision to refuse Yorkshire permission to play Jonny Bairstow in their potential County Championship title-decider against Middlesex at Lord's.
Reigning champions Yorkshire are nine points behind leaders Middlesex heading into the final round of fixtures starting Tuesday.
Yorkshire issued a statement on Sunday criticising the ECB's refusal to let England wicket-keeper/batsman Bairstow play at Lord's.
But the ECB insisted it was right that Bairstow was rested ahead of next month's tour of Bangladesh after being included in both England's Test and one-day squads.
"We understand Yorkshire's disappointment but stress that Jonny Bairstow's absence has been known for some time," said a board spokesman.
"ECB director of England cricket Andrew Strauss talks regularly with all counties about England international players and it was made clear in July that Bairstow would not be available for the last two games of the season.
"As was explained, it was felt important that he has a period to rest and recover ahead of the winter tours to Bangladesh and India, which will see England cricketers face three ODIs and seven Test Matches in the space of two-and-a-half months."
Yorkshire, however, highlighted how Bairstow had played just five days of cricket since England ended their Test series against Pakistan on August 14.
"The Yorkshire County Cricket Club would like to express its disappointment after the ECB refused the club's request for Jonny Bairstow to participate in the final County Championship fixture of the season," their statement read.
"Yorkshire members, supporters and other stakeholders in the game will wonder why this permission has been refused.
"Having been rested for 16 days since he last played for England, Bairstow said he felt refreshed and wanted to play for Yorkshire against Middlesex at Lord's, where the club has the opportunity of winning three successive County Championships, a feat last achieved almost 50 years ago.
"Although not a centrally contracted player for the last 12 months, Yorkshire required clearance from the ECB to play Bairstow.
"The club's director of cricket Martyn Moxon contacted the England hierarchy, but has been refused permission to play Bairstow by director of England cricket Andrew Strauss and England coach Trevor Bayliss.
"To put matters into context, other centrally-contracted players who are soon to tour Bangladesh and India with England have been allowed to represent their county in critical matches.
"Bairstow has played five days of cricket in five weeks since the Kia Oval Test match, which finished on Sunday, August 14."
Meanwhile, England leg-spinner Adil Rashid has not been included in Yorkshire's 13-man squad for the trip to Lord's after he requested to be rested ahead of the tour of Bangladesh.
Yorkshire captain Andrew Gales posted on Twitter: "Yes, he (Rashid) wants to rest. That's his decision.
"I'll take 11 lads on the field who will give everything to win."