Expected the best from Eng: Minhajul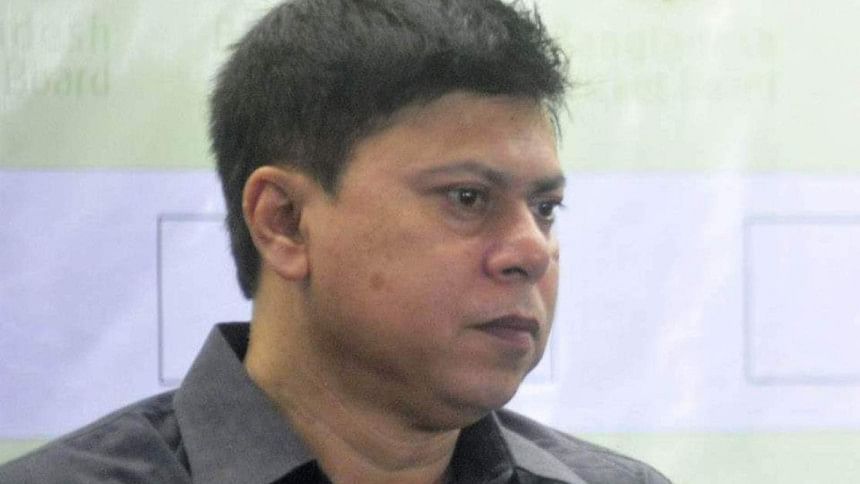 The very moment that the England and Wales Cricket Board (ECB) officially agreed to tour Bangladesh, questions regarding the quality of the touring side were raised. And that was because their team director Andrew Strauss had publicly said that no player would be forced to tour Bangladesh.
That statement and the fact that a majority of the English players were not willing to publicly state their decision initially led to a belief that England could just be compelled to send a team without a number of their main players.
However, as time progressed, it was clear that England had no such intentions. Weeks before the start of the tour it was clear that except for Alex Hales and Eoin Morgan -- who earlier declined to tour because of security fears -- the entire team was keen on touring Bangladesh. That was confirmed yesterday when England named the strongest possible squad, leaving aside Hales and Morgan, for the tour.
That England would send their strongest possible squad was something that Bangladesh's chief selector Minhajul Abedin had no doubts about.
"England have a very rich cricketing history and I never expected them to send any team other than their best. There was never any chance for them to take this series lightly," Minhajul told The Daily Star yesterday.
Interestingly enough, England have selected four spinners for the Tests, including 38-year-old Gareth Batty who last played a Test for England in 2005.
Batty made his Test debut against Bangladesh in 2003 and of the seven Tests that he has played, three were against the Tigers. In other words, the last time Batty faced Bangladesh, the likes of Habibul Bashar and Khaled Mahmud, who now don the roles of selector and team manager respectively, were in the playing eleven.
Minhajul was not surprised at the off-spinner's inclusion. "Whenever England come to the sub-continent they send an extra spinner. And personally I don't think it's a surprise that Gareth Batty is back. Experienced spinners can be recalled at any point of time in this game," said Minhajul.
"Going by the makeup of the England side I can't point towards one specific challenge that we may face. The challenges will be different in the two formats and we have to be ready for everything," he added.
Minhajul further said that the selection committee is likely to announce Bangladesh's squads by Monday.
"We will announce the squad once the head coach [Chandika Hathurusingha] returns to Bangladesh. He will join the training camp on September 18," said Minhajul.
England are scheduled to arrive on September 30 to play two Tests and three ODIs. The series will begin on October 7. The teams will play the first two ODIs in Dhaka and the final ODI in Chittagong. After which they will play one Test in Chittagong and return to Dhaka to play the final Test.