'Want to get them into the groove'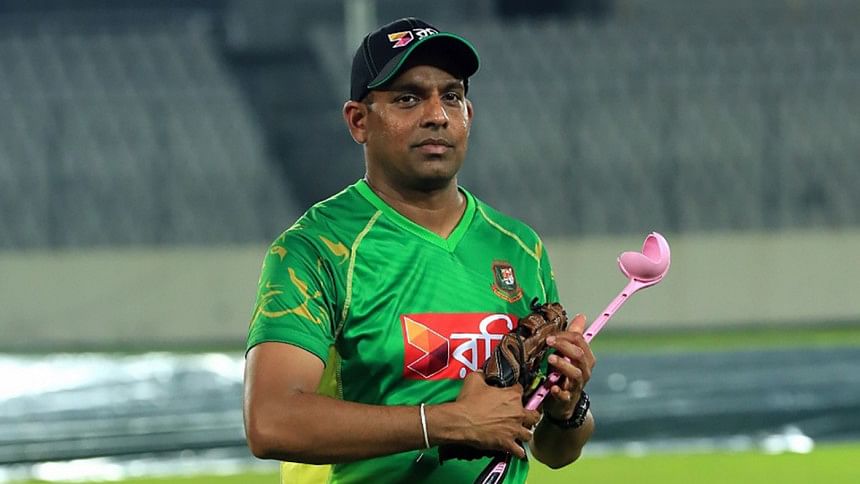 Bangladesh's newly appointed batting consultant Thilan Samaraweera has said that his first target will be to help the Tigers 'get into the groove' of international cricket and help them overcome the jitters that a team generally faces after not playing at the highest level for a while.
"I think the biggest thing is getting them to the groove of international cricket," said the former Sri Lanka batsman who attended his first day at work at the Sher-e-Bangla National Stadium yesterday.
"I am not worried about the talent because talent is readily available. At least that's what I believe after watching them on TV and watching them here. I think they need to get into that groove because when you haven't played international cricket for five to six months, the scenario becomes a little different," he added.
Bangladesh have not played an ODI or Test this year. While they did enjoy a brilliant run in 2015, they are yet to get off the mark this year and that seems to be Samaraweera's main concern at the moment.
"My first priority is the Afghanistan series. Because I know that no matter how much you practise in the nets, it's different when you play in front of a packed stadium with 25,000 people. They have to be in the right groove from the first ball when they face England. The first focus will be the three games against Afghanistan and from there we will take the England series," the Sri Lankan said.
The 39-year-old further said that he was really excited to take charge of a 'great bunch' of cricketers. He also hinted at the influence that head coach Chandika Hathurusingha had on him when he was a player.
"If I have to break down my career into two… my playing career from 2001 to 2006 was different. I got dropped and then I met Chandika. I was a completely different cricketer from there on. My average after that was between 50 and 60.
"I know what he is capable of and I love to work with him. I think he helped changed my technique and he gave me the freedom to express myself," explained Samaraweera.
Samaraweera believes that Hathurusingha had a similar effect on the entire Bangladesh team.
"I think what Chandi and the coaching staff gave [the Bangladeshi players] more freedom and now they believe that they can fight with the top teams.
"We saw in the last 18 months when they beat India, Pakistan, South Africa and even reached the Asia Cup final. They nearly upset India in India. I think that's a big change. They believe in themselves more now and they have plenty of freedom and I think those are healthy requirements," said the 39-year-old.
Samaraweera has been signed up by the Bangladesh Cricket Board (BCB) until the end of the England series. Whether the BCB will keep him on until the 2019 World Cup or not will depend upon his performance in the next two series.