Jos Buttler set to captain England in Bangladesh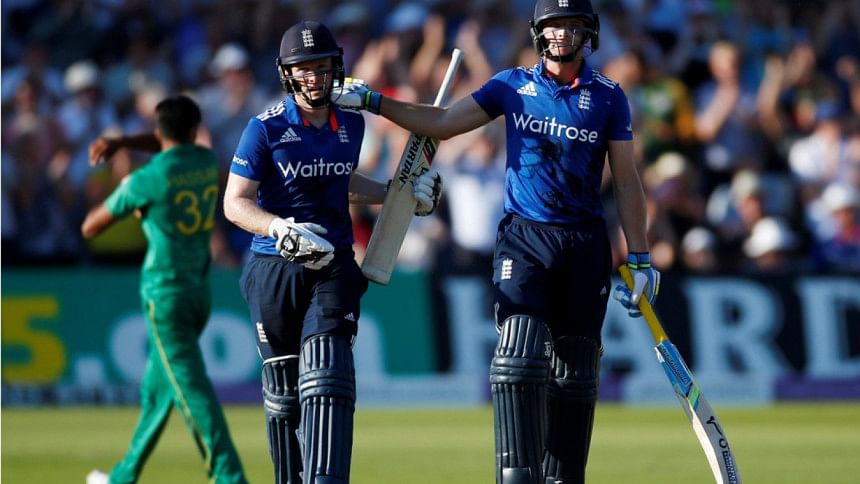 Jos Buttler has been told he will captain the England one-day team in Bangladesh following Eoin Morgan's decision to pull out of the tour, according to The Telegraph.
The England newspaper also predicted that apart from Morgan and Alex Hales rest of the England one-day team will be available for the Bangladesh trip.
Buttler, the vice-captain, has led England only once before in a Twenty20 international against Pakistan last winter but steps in to fill the void left by Morgan.
Only a late change of heart from Morgan will prevent Buttler from taking charge but England do not expect their one-day captain to reverse his decision.
Telegraph Sport understands he informed the England players a week ago of his decision not to go to Bangladesh.
The ECB had been hoping to change his mind and Andrew Strauss, the team director, has given him until Sunday night to confirm his availability before the selectors meet next week to pick the squad.
But England also have to make a contingency plan with Buttler given his chance to impress as captain in the three match 50 over series that starts on Oct 7.
Morgan spoke to his fellow players about his Bangladesh decision before the third one-day international against Pakistan at Trent Bridge, the night they smashed records and scored 444 for three.
He has since met with Strauss but remains skeptical about the security promises made by the Bangladesh authorities. The England players are at Loughborough today finishing annual fitness checks and central contract appraisals. Alex Hales remains the only other player likely to join Morgan in pulling out of the trip.