Morgan shares his Bangladesh worries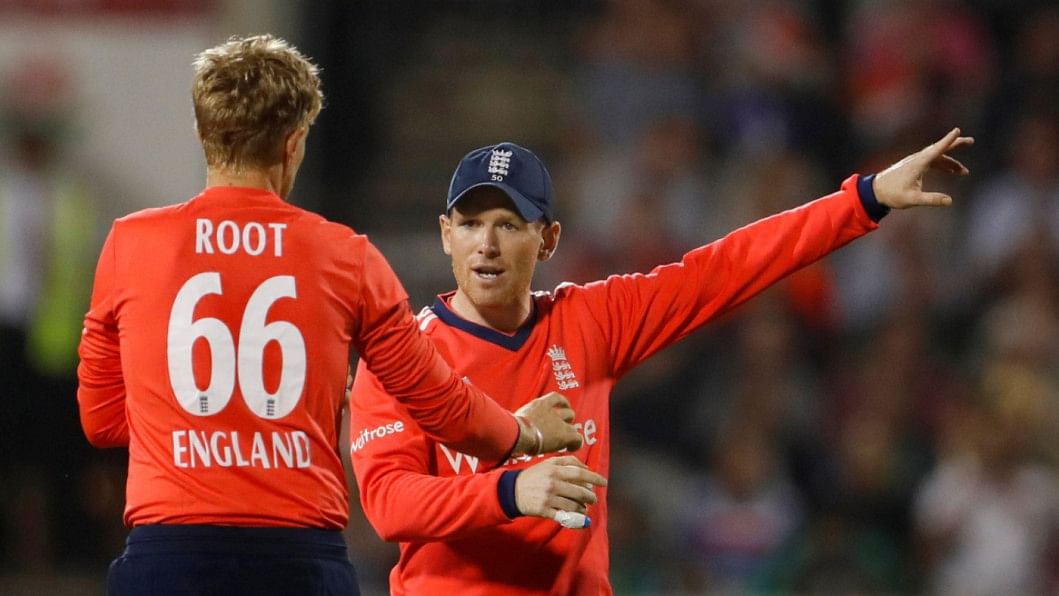 Eoin Morgan says two previous security scares in the sub-continent made him wary of ever again jeopardising his personal safety, as he outlined why he remains deeply concerned about touring Bangladesh.
England's limited-overs captain has yet to commit to a tour whose future was called into question after an attack on a Dhaka cafe in July saw 20 hostages killed, although team-mates Moeen Ali and Chris Jordan have both said they will go if selected.
The England and Wales Cricket Board (ECB) consequently sent an inspection team to Bangladesh led by long-serving security chief Reg Dickason. After he reported back, the board confirmed that the tour, which includes three one-day internationals and two Test match fixtures in October-November, would go ahead.
ECB director Andrew Strauss, the former England captain, said Wednesday he expected to hear from players within a matter of days if they were available to tour ahead of an expected squad announcement on September 16.
Morgan said his thinking had been influenced by a bomb exploding at a 2010 Indian Premier League match and the violent background to a brief spell in the 2013/14 Dhaka Premier Division.
"In 2010 we played an IPL game in Bangalore and a bomb went off in the ground. We immediately left for the airport. So that was an instance. Another one was (in) Bangladesh playing domestic cricket during political elections when things were incredibly violent."
The Irishman added: "I think ultimately, as I've said before, as an individual you need to be comfortable within yourself to focus on cricket.
"I've been to places before where things have become a distraction and it's only been once or twice when security's been a distraction and I've told myself I'd never put myself in that situation again."
Test captain Alastair Cook is understood to have given a private assurance he will be on the tour, while coach Trevor Bayliss, who was on the Sri Lanka bus that came under armed attack in Lahore in 2009, has stated publicly he will travel to Bangladesh.
'Cut out the noise' 
But Morgan, speaking after England's nine-wicket Twenty20 thrashing by Pakistan at Old Trafford on Wednesday, said it was difficult to concentrate solely on cricket amid a backdrop of security worries.
"International cricket or any cricket for that matter is not about worrying about different things," he said.
"It's meant to be the best time of your life, it should be something that you are looking forward to and wanting to do well and able to focus on.
"You have guys who have not toured anywhere like this before under circumstances like this and I think given that nobody has toured there since the terrorist attack, adds a bigger decision to it."
Former England captain Mike Atherton urged all those selected to tour Bangladesh.
"Every cricketer has always had the right not to tour if he so wishes, although it is impossible to say there will be no consequences," he wrote Atherton in The Times. "Once you give up your place in the team, things are out of your control."
He added: "But if security is the main issue, the rational thing to do is to try to cut out the noise and the nonsense and show some faith in the experts.
"Dickason has done his job; it's time for England's cricketers to do theirs."