England's Tour of Bangladesh
Strauss issues deadline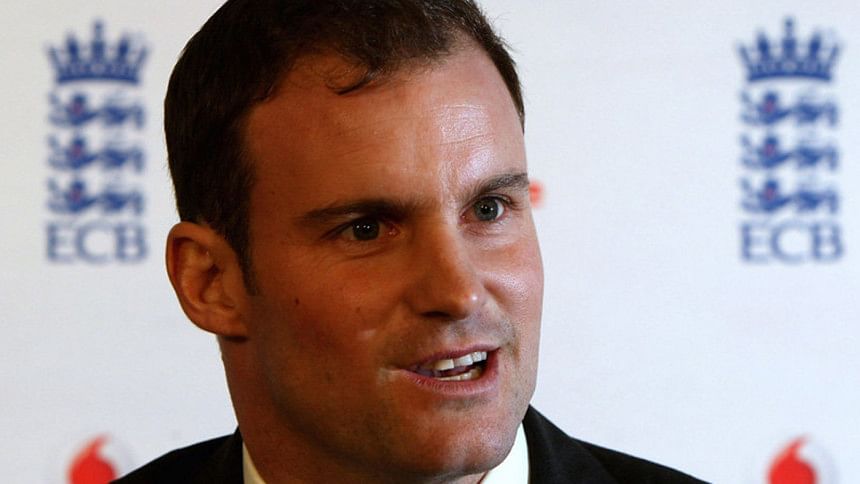 England chief Andrew Strauss said Wednesday that players have three days left to decide if they are willing to tour Bangladesh amid ongoing security concerns surrounding the country.
And the former England captain made it clear that anyone who opted out ran the risk of losing their international position if a stand-in did well in their absence.
All-rounders Moeen Ali and Chris Jordan have both said they are unequivocally available to tour and Alastair Cook, England's Test captain, is believed to have given a private assurance to the same effect.
However, limited overs captain Eoin Morgan has yet to commit to the tour and opener Alex Hales has also been reported to have safety worries.
ECB director Strauss will meet with England's contracted players -- who will form the bulk of the touring party -- at England's National Cricket Academy in Loughborough on September 9 and 10 for their annual appraisal.
During those meetings, the former England opener will seek a definitive answer on players' willingness to tour, with the squad due to be named publicly on September 16.
Strauss, speaking at Old Trafford on Wednesday told reporters: "Would I like both our captains to be on that tour? Absolutely, definitely."
However, Strauss added: "We have to recognise that, although we have two captains who have wider responsibilities than just themselves, they are still human beings at the end of the day and still subject to all the same thoughts and concerns as anyone else.
"I'm very assured by the report that Reg gave to me and translated to the players... I believe the security plan we have in place mitigates the risk to an acceptable level.
"The persuasion is that we feel it's safe to go.
"I genuinely believe that and that is why I'm encouraging every player to use that incredibly detailed and experienced viewpoint from Reg to make a judgement.
"If he says it's safe to go somewhere it's safe, and if (he says) it isn't, it isn't."
Nevertheless, Strauss stressed: "I cannot literally force people up the steps and say 'you have to go to Bangladesh'.
Strauss said players would have to weigh up the pros and cons for themselves.
"I think, at its most simple (level), the big consequence for not going is you are giving someone else an opportunity to step into your shoes and stake a claim for themselves.
"That's just the same as if someone gets injured ... you are out of possession of that spot... If someone does really well, then you can't give any guarantees (over selection)."
Strauss, however, said he had no great concerns over players' ongoing uncertainty following his own experience of being a member of the England squad that continued with the 2008 tour of India following the deadly Mumbai terror attacks.
"It doesn't actually (concern me), having been through this myself, after the Mumbai bombings.
"In my own mind, intellectually coming to the decision -- 'if Reg says it's safe to go somewhere, who am I to say otherwise' -- in hindsight, it looks like a very simple and obvious one.
"But it still took me some time to get there at that point, and there's no reason to expect a lot of these young guys, who are going through this for the first time, to make an on-the-spot decision.