'We can chase England's mammoth scores'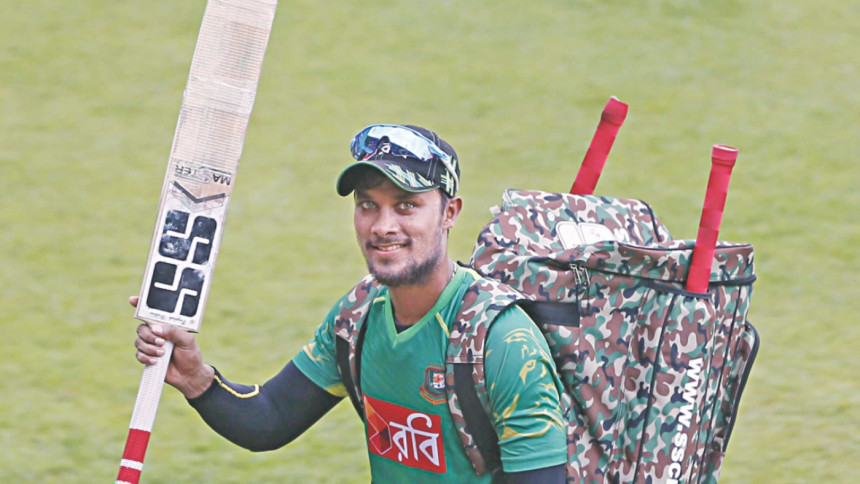 England's tour of Bangladesh is less than a month away and they have, so far, done more than enough to prove that they are going to be formidable opponents this October.
An ODI record score of 444 and the way they are annihilating Pakistan in the ODIs at the moment are aspects that are enough to give any team the jitters. However, Bangladesh batsman Sabbir Rahman does not seem too concerned about England's recent performances. He feels that England will face a more difficult challenge away from home.
"A team is always strong at their home ground. So are we. England is doing well in England. When they come here, they will probably have to battle our spinners and they will need to survive that," Sabbir told reporters on Thursday evening at the Sher-e-Bangla National Cricket Stadium in Mirpur.
"I am not thinking about 400, 500 runs. Even if they do score that much, we have the batsmen who have the ability to chase that down," he added.
Since 2015, none of the teams that have visited Bangladesh have managed to win in the ODI series. Pakistan, India, South Africa and Zimbabwe were defeated in the 50-over format. Sabbir hopes that the Tigers can continue their good run at home.
But before they face England, they have the Afghanistan barrier to overcome. The last time Afghanistan were here, during the 2014 Asia Cup, they humbled Bangladesh in front of their own fans. While the Tigers did manage to get some relief after defeating Afghanistan in Canberra in their opening World Cup encounter, there is no doubt that the scars still remain. And that is perhaps the reason why the hosts know that there is no room for complacency in this series.
Chief selector Minhajul Abedin has already said that there would be no experiments in the series and that the best team would play. Sabbir echoed those sentiments. 
"Every international game is a challenge. It doesn't matter which team it is. We know many players from Afghanistan who have played domestic cricket here and we are focusing on their weak points. They are a challenging side," said Sabbir.
"I think the Afghanistan series will be very good for us. We have not played ODIs for nine months. We lost to them here in the Asia Cup. We will try to win all the matches. We need to fight it out against them and then do well against England," he added.
A regular in ODI and T20I outfits, Sabbir hopes he can break into the Test team during the England series. "I have always wanted to play Test cricket and I am preparing myself that way. It will be great if I can get a chance," he said.