Misbah bats for Bangladesh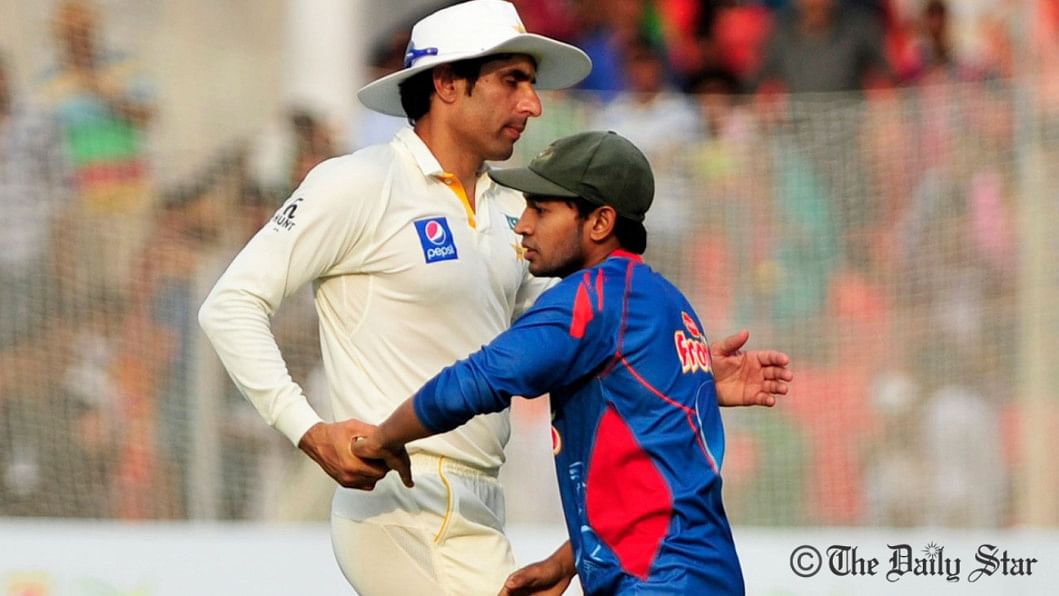 Pakistan skipper Misbahul Haq is the latest voice to speak out in support of England touring Bangladesh, warning of the damage that the country may suffer if England call of their upcoming tour in October due to security fears.
The July 1 terrorist attack on the Holey Artisan Bakery in Gulshan was followed by England ODI skipper Eoin Morgan expressing doubt about their upcoming tour. They now await an assessment from an England team security advisor to make a final decision on the tour.
"It's their (England's) decision but if a team is not playing at home, it's really not good for cricket," Misbah told AFP after leading Pakistan to a 10-wicket win in the fourth Test against England on Sunday.
"People in Bangladesh love cricket. They have a craziness for it.
"If they are deprived of hosting cricket, it could be a big loss for them," he added.
Pakistan have not played at home since the 2009 attack in Lahore on the Sri Lankan team bus which saw six players injured, as well as the deaths of six policemen and two civilians.
They have since been playing their home matches in the UAE. Although the situation in Pakistan since the turn of the century has been much direr than in Bangladesh -- where multination tournaments like the Under-19 World Cup, the Asia Cup and the World Twenty20 have been held -- they do serve as a cautionary tale of what can happen to a team in exile.
"Sometimes people think it's really easy for us playing in the UAE. But just living every day away from your country, without your family and friends, and playing every game away from Pakistan, is really difficult. I can only see my mother once a year."
Recently, Bangladesh's British fielding coach Richard Halsall -- currently in Bangladesh -- spoke out in favour of the tour happening, saying that 'it is safe to be here'.