Shoaib advises Fizz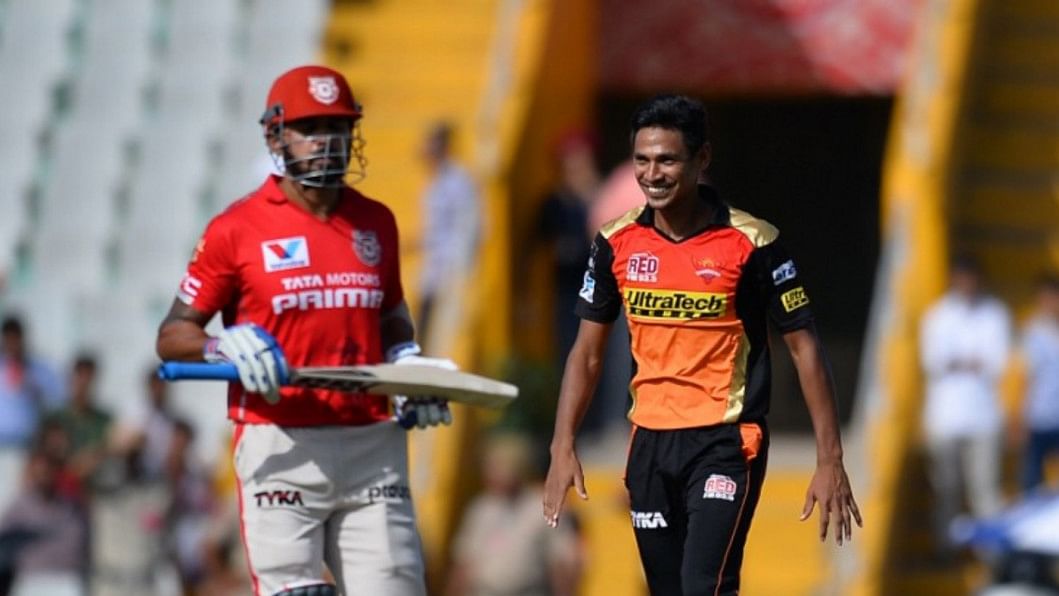 Former Pakistan speedster Shoaib Akhtar offered some words of encouragement to Bangladesh left-arm pacer Mustafizur Rahman during the pre-match show for the game between Sunrisers Hyderabad and Delhi Daredevils, which is scheduled to begin at 8:30pm BST on May 20, Friday at Raipur.
The 20-year-old bowler from Satkhira has not been in the best of form of late, taking only a single wicket in his last three Indian Premier League (IPL) matches for his side. When the presenter asked Shoaib to shed some light on Fizz's dip in form, he said categorically that a couple of bad games in the IPL didn't make Mustafizur a bad bowler.
Read: Homesick Fizz seeking a break
"Mustafizur mesmerised India, in fact most Indian batsmen, then troubled Pakistan and even the Aussies with his cutters. Now, he has to evolve to stay a step ahead of the competition. Since Mustafizur is playing in the IPL, more people are watching him, analysing and studying him, thus the novelty effect has worn off by now. In the future, Fizz needs to evolve his game."
Also read: 50 wickets up for Mustafizur in T20 cricket
According to Shoaib, Mustafizur should try bowling around the wicket to right-handed batsmen. Shoaib believes Fizz can cut down the angle, cramp up the batter by not providing much width and even bowl a yard or two quicker by coming around the wicket.
Read: Went through lots of video analysis to be able to counter Mustafizur
Mustafizur, who finished with figures of 1 for 32 in his last game, took his overall tally to 14 wickets from 12 games in the IPL 2016.
Bangladesh coach Chandika Hathurusingha, who holds Fizz in high esteem, pointed out that Mustafiz is a very, very intelligent bowler when he spoke to The Daily Star earlier this week.
Also read: The Grip that gripped IPL
"He is one of those guys who has picked everything very soon and has managed to execute them as well," he had said.
As there are no doubt about how sharp a cricketing brain the Cutter Master possesses, it may just be a matter of time before Fizz develops some new skills to bamboozle batters in the days ahead.
Mustafizur knows for sure…The only easy day was yesterday.