Legendary film star Razzak passes away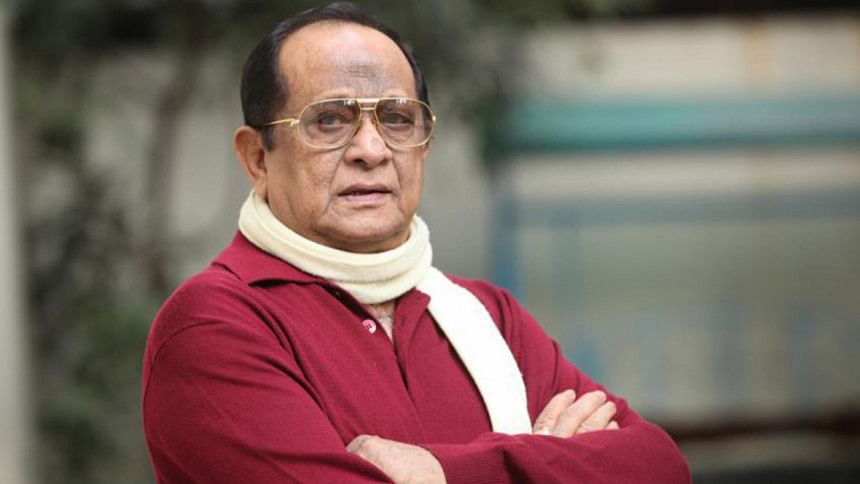 Legendary Bangla film actor Razzak passed away at a hospital in Dhaka today. He was 76.
He breathed his last at United Hospital this evening, Abdul Quader, officer at appointment desk of the hospital, told The Daily Star around 6:35pm.
Read more: NAYAK RAJ forever
"Razzak was taken to the hospital around 5:20pm. As doctors didn't find the pulse of his body, he was instantly taken to a cabin where the doctors declared him dead around 6:15pm," said an official of the hospital's emergency unit.
His namaj-e-janaza will be held at Gulshan Azad Mosque tomorrow after Johr prayers, according to his family.
Razzak's sons Bapparaj and Samrat, also film actors, are now with the body at the hospital while Bappiraz is in Canada, reports our correspondent visiting the hospital.
Meanwhile, film actors Alamgir, Shakib Khan, Moushumi, Omar Sani and lyricist Gazi Mazharul Anwar and other members of bangle film industry visited the hospital soon after the death of Razzak.
President Abdul Hamid, Prime Minister Sheikh Hasina, Speaker of the Jatiya Sangsad Shirin Sharmin Chaudhury and BNP Chairperson Khaleda Zia expressed deep shock at the death of the legendary actor. 
Bangladesh Film Director's Association and Bangladesh Cholochitro Shilpi Samiti suspended all kinds of shootings for three days to mourn the death of Razzak.
Razzak, fondly called 'Nayak Raj', made tremendous contributions to Bangla cinema, and won the hearts of millions over the years. The National Award-winning actor has also earned fame as director.
Razzak was born on January 23 in 1942 at Nagtola in Taliganj of Kolkata. His parents fondly addressed him as Raju and sometimes Raja. He loved acting from his schooldays. He also worked on stage those days.
He first stood in front of the camera for the film "Shilalipi". In 1964, he moved to Dhaka and met Abdul Jabbar Khan, producer of the film "Mukh O Mukhosh". He later got a job at the production house Iqbal Films with the help of Jabbar.
Read more: Nayak Raj - A Tribute to Razzak
However, acting was his forte and within a short span of time, he became the most popular face in the film industry.
In the middle of his career, he got the title of 'Nayak Raj' from Ahmed Zaman Chowdhury, editor of Chitrali.
Later, he made his directorial debut with the film "Chanpa Dangar Bou".
Some of his notable works are "Abirbhab", "Bashori", "Etotuku Asha" "Nil Akhasher Niche", "Je Agune Puri", "Moinamothi", "Dwip Neva Nai", "Sharalipi", "Ashikkhit", "Chutir Ghanta" and more.
He won the hearts of millions through his powerful acting in the film "Rangbaj". It was first modern action film in Bangladesh. In 1976, he emerged as producer with the film "Akankha".
Razzak was elected goodwill ambassador of Unicef as the first Bangladeshi film artiste. He was also the founding president of Bangladesh Film Artistes' Association.