Sussex want Fizz to play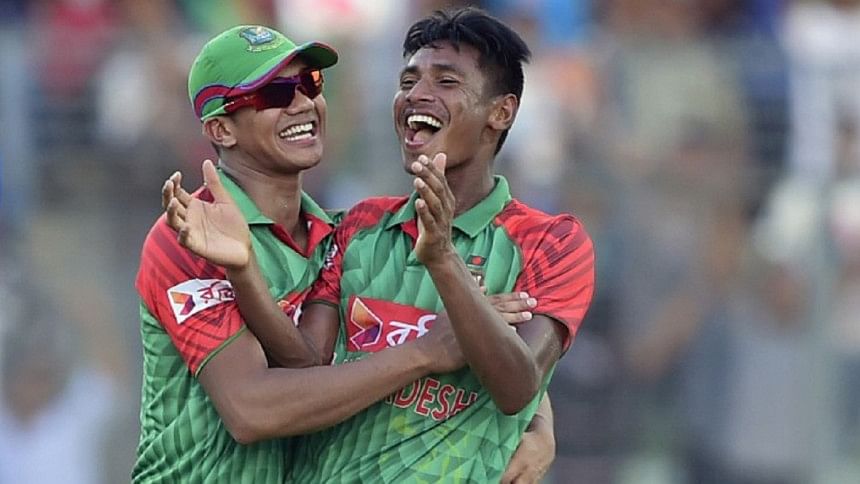 Mark Davis, coach of Sussex County Cricket Club, wants the latest bowling sensation of Bangladesh Mustafizur Rahman to play the NatWest T20 Blast, and then remain at the club until late August to play in the Royal London One-Day Cup.
"We can't confirm anything at the moment but I am confident he will still be joining us. He is probably the best bowler in the world at the moment so we're very excited about him coming and we should know for sure what's going on in the next couple of weeks," said Mark Davis in a report carried by The Argus.
According to the report, Bangladesh Cricket Board (BCB) is keen not to put their prized asset under too much strain after he suffered a side muscle injury in the Asia Cup which limited his appearances in the World Twenty20 in March. If he does return to Bangladesh after his stint at the IPL it would further delay his arrival at Hove as he would need to obtain a new visa to travel to the UK from Dhaka.
Akram Khan, BCB's cricket operations committee chairman, said: "A decision is still pending on Mustafizur's participation in county cricket this season but then again it is his personal decision, we can only make suggestions."
Read: Sussex board Fizz train
One source even claims Rahman – who is currently starring for Sunrisers Hyderabad in the competition with 13 wickets at an average of 15.61 – is considering pulling out of the deal altogether but Davis insists that is not the case, as stated in the aforementioned report.
Fizz is already set to miss Sussex's opening game at Gloucestershire in the NatWest T20 Blast on May 20 with the Sunrisers' final match scheduled for May 22.
He could also miss the home game against Somerset at Hove on June 1 if Hyderabad reach the final on May 29 since Mustafizur's team is well placed to progress to the knockout stages of the ninth edition of Indian Premier League.
Also read: Fizz sparks BBL franchise interest
On March 02, Sussex Cricket made the announcement through their website that the 20-year-old pacer, affectionately called Fizz, will be playing for the club in England for this year's NatWest T20 Blast competition.
Mustafizur is the first Bangladeshi player to play for Sussex and the third to play for an England county. Shakib Al Hasan represented Worcestershire and Leicestershire while Tamim Iqbal played for Nottinghamshire.
Read: The Grip that gripped IPL