Fizz sparks BBL franchise interest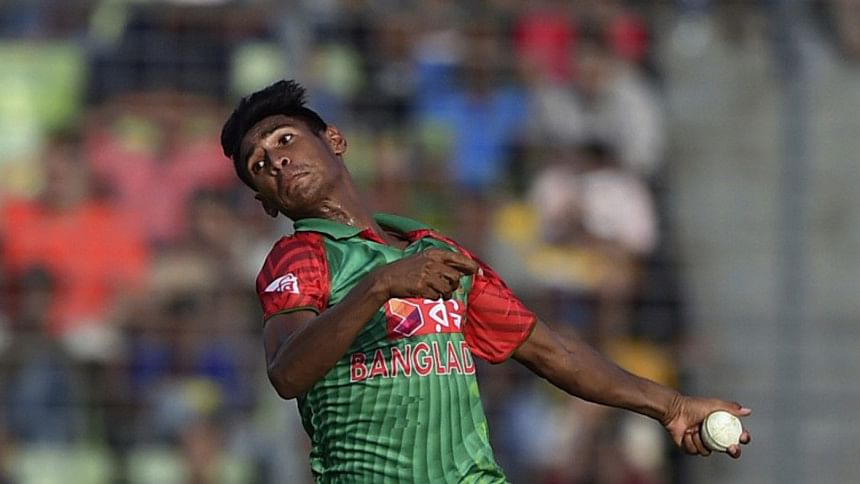 Bangladesh's Mustafizur Rahman could ignite a bidding war between several Big Bash League (BBL) cricket franchises as the promising pacer has caught the eyes of many in Australia.
The 20-year-old is one of the hottest T20 bowlers in the world right now, dominating the Indian Premier League (IPL) at the Sunrisers Hyderabad with lively left-arm pace, deceptive slower balls, hostile yorker and cutters.
Seven BBL clubs have at least one overseas vacancy; only the Melbourne Stars have already filled their quota with English pair Luke Wright and Kevin Pietersen.
Read: Fizz stars in Mumbai thrashing
The Melbourne Renegades may have got an early jump on their rivals in the race for Mustafizur. The Bangladeshi's IPL coach Tom Moody is a director at the Renegades, who currently have two overseas spots available on their list, although one is expected to be taken by the return of the West Indies all-rounder Dwayne Bravo.
Moody's close connection with Mustafizur could be a deal-breaker for the Renegades should they want to sign the 20-year-old.
Renegades' coach David Saker recently expressed a desire to boost his side's bowling stock after a disappointing campaign last season, which saw them miss the finals for the third consecutive season.
"To be fair, we probably need an overseas bowler. We're looking at whether to go down that track or to recruit a bowler from inside Australia," Saker was quoted as saying by theage.com.au.
Recently described as a "little genius" by Sydney Sixers captain and Sunrisers teammate Moises Henriques, Mustafizur could also be swayed to the SCG with the Sixers having room for two international signings.
Also read: Tamim's thoughts on a leggie and amazing Fizz
Musatfizur could be an option to replace legendary all-rounder Jacques Kallis at the reigning champions Sydney Sixers, who are expected to re-sign West Indian all-rounder Andre Russell.
If Mustafizur does find a team in the BBL he would be the second Bangladeshi to play in Australia after Shakib Al Hasan, who turned out for the Strikers and Renegades.
The 20-year-old claimed nine wickets in three matches for Bangladesh in the World T20 in India in March, including a haul of 5-22 against semi-finalists New Zealand.