The Grip that gripped IPL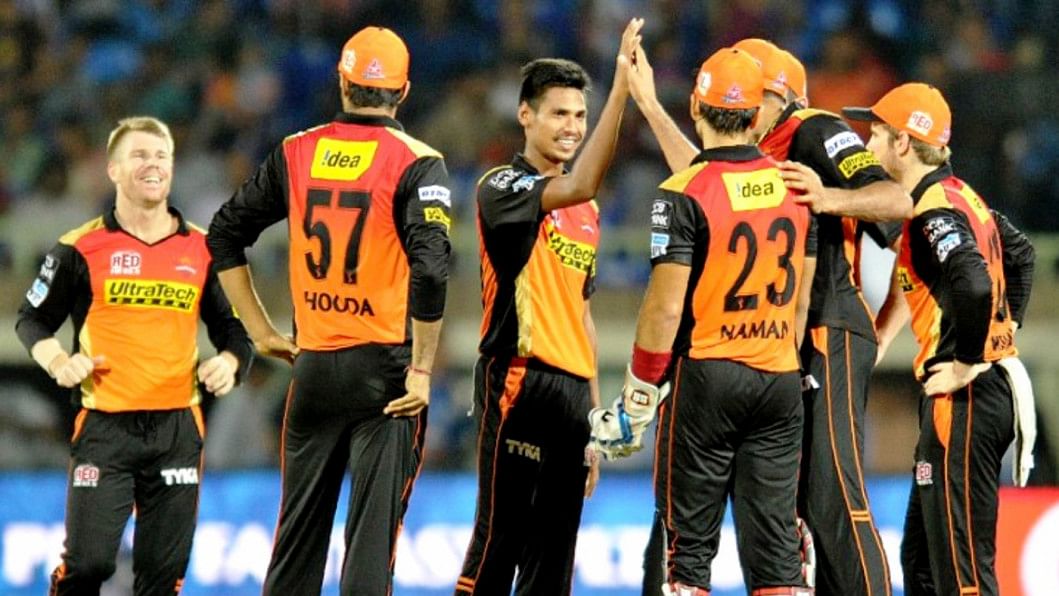 The in-thing in the ongoing Indian Premier League, the 20-year-old lanky pacer from Bangladesh who leaves the world's top batsmen at sixes and sevens with his sensational variations was recognized for his unusual grip of the ball even when Sunrisers Hyderabad's seasoned campaigner Ashish Nehra was called up to say a few words for his man-of-the-match performance by the presenter Ravi Shastri.
As Nehra completed the speech on his own performance, Ravi Shastri asked the Hyderabad bowler if he has learnt the grip for cutters from Mustafizur Rahman. The 37-year-old left armer was candid in his response, and said that no one has been able to read Fizz from the hand. He hoped that Mustafizur continues in this vein, at least for another two weeks before the curtain falls on the ninth edition of IPL.
When Mustafizur was taking the Mickey out of Mumbai batsmen, the commentators on air, particularly former Aussie bowler Damien Fleming and Ravi Shastri heaped accolades on the latest cricketing sensation from Bangladesh while pointing out the bizarre grip of the bowler.
Read: Fizz stars in Mumbai thrashing
A side-by-side view of Fizz delivering his stock ball and slower cutter was brought up on screen for the convenience of television viewers. Fleming could not help but appreciate the almost similar wrist position of the two types of deliveries from Mustafiz, and tried to explain why batsmen are yet to work out the variations.
He was astonished at Harbhajan Singh, a decent lower-order batter leaving balls outside off from Fizz. Mustafizur's influence to force a batsman to think defensively in T20 cricket made a huge impression on the former Australian swing bowler.
Mustafiz recorded his best bowling figures of the Indian Premier League when he finished with 3 for 16 in Sunrisers Hyderabad's 85-run victory over Mumbai Indians at Vishakhapatnam on Tuesday.
Also read: Mustafizur and Bhuvneshwar lift Hyderabad
The three-wicket haul took the left-armer to joint-second in the wicket-takers' list with a total tally of 13 scalps from nine matches. He is one short of Mitchell McClenaghan, who has taken 14 wickets in 10 matches. The 20-year-old currently has the best bowling average, 15.61 and best economy rate, 6.15 among bowlers who have played at least eight matches in the tournament.
Read: The Fun in Fizz