I feel safe and confident: Walsh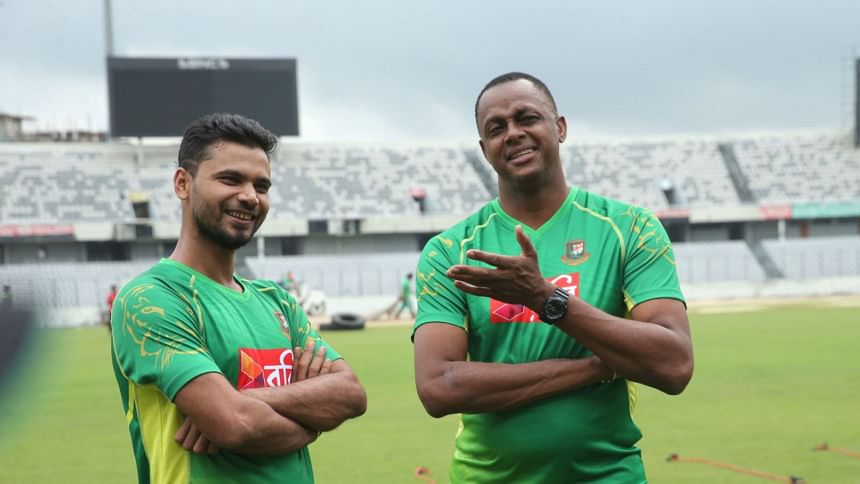 Recently appointed bowling coach of Bangladesh national team, West Indies legend Courtney Walsh said he was not happy that England ODI captain Eoin Morgan and batsman Alex Hales have pulled out of the tour, reports The Hindu.
"They've got their personal reasons I'm sure. But in terms of cricket, as long as the tour is going ahead, you want to have everyone involved and the best people on the tour," said Walsh.
The Jamaican is confident that Bangladesh can provide the tourists with proper security. "Yeah, I received reassurances over safety and security. I felt safe and confident."
On September 1, Walsh officially became the specialist bowling coach of Bangladesh. The West Indian fast bowling icon hopes that he can pass on the spirit that he and Curtly Ambrose had shared during their playing days to the Bangladeshi pacers. Besides being a coach, Walsh wants to be a father figure and mentor to the Bangladeshi players.