'Touring the right thing to do'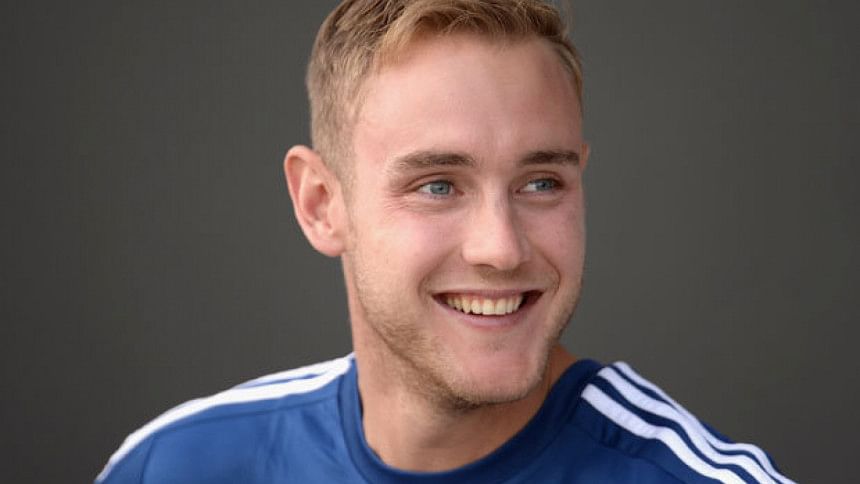 England's third-highest Test wicket-taker Stuart Broad on Sunday publicly announced, through his column in the Daily Mail, that he will go on the tour of Bangladesh which has been marred by security fears after a gruesome terror attack on a Gulshan cafe on July 1 claimed the lives of 20 civilians.
"It has been a really difficult decision about whether to tour Bangladesh but on balance I believe it's the right thing to do and I have told the ECB [England and Wales Cricket Board] that I am ready to go," wrote Broad.
A three-man ECB security delegation led by head of security Reg Dickason conducted a security tour of Bangladesh in August reported back to the ECB, who green-lit the tour based on their assurances.
 "The ECB have assured us it is safe to go and people's jobs will depend on keeping us safe. That is a big commitment, they've put their necks on the line to an extent and Reg Dickason, the head of security, is a man I trust and who has unrivalled knowledge of this area.
"I've known Reg for a very long time and he's never let any of us down before. We all trust he's giving us the right advice and will ensure we're properly looked after. He's a big player in this," Broad said in his column.
"It's going to be a tough tour, no doubt about it. But, after a long summer of deliberating, once it was decided an England team would definitely be going following the security recce a couple of weeks back then I was always going to go."
He also talked about winter 2008 when the England team went back to India within a week of the Mumbai terror attacks.
"A few of us have been in this position before when we went back to India in 2008 following the Mumbai attacks. I thought it was right to go back to India in 2008 and I think it meant a lot to India," he wrote, adding: "Bangladesh are hugely passionate about cricket and their fans have always been very welcoming. I'm satisfied it's the right thing for the tour to go ahead."
Broad, who is set to play his 100th Test match in the two-Test series in Bangladesh in October, also revealed that he is recovering from a stress reaction in his left ankle but said that he expects to be fit for the tour.
"I'll start bowling again in a couple of weeks. I'm looking forward to being fully fit by the time we leave for the Bangladesh Tests."