'I could have used a better word'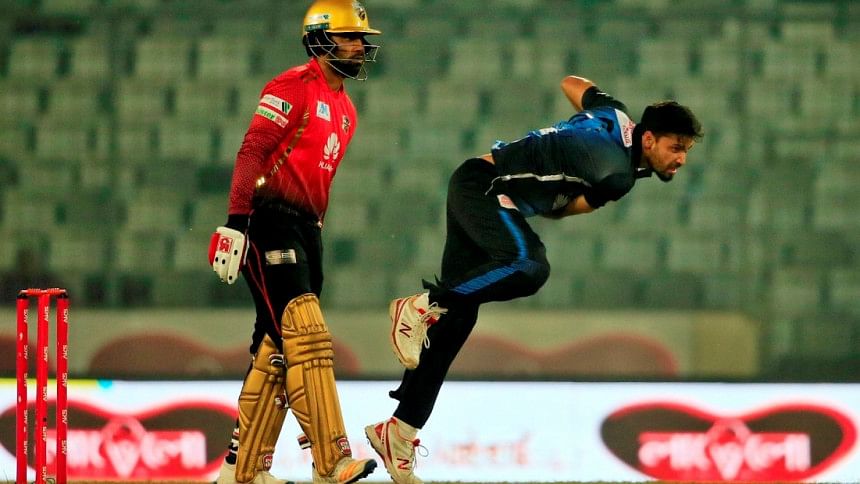 Bangladesh's star batsman Tamim Iqbal was issued a show cause letter by BCB which asked him to appear at a disciplinary committee hearing to explain his statement regarding the pitches at the Sher-e-Bangla National Stadium in Mirpur.
After a BPL game against Rangpur Riders, Tamim had characterized the pitch as 'horrible' – a term which according BCB is a breach of code of conduct.
After the hearing Tamim said that he understood the implications of his words and felt that he could have chosen his words better.
"Maybe I did not communicate in the best possible way and this is what I said t to them," the Comilla skipper said.
They told me about their concerns and I feel like I could have used a better word to describe it [wicket and the outfield].
Tamim was not particularly certain about the outcome of the hearing but felt that the board is convinced with his explanation.
"I think they are convinced with my explanation. Obviously I do not know what decision they are going to take but in the coming days we will know."
The Comilla skipper was originally asked to appear at the hearing on December 21 but BCB brought forward the date to December 14 as per Tamim's request. Tamim is set to play in th T10 league which gets underway in UAE today. 
He confirmed that he is leaving for the T10 tournament. "I did not talk about the NOC but they[BCB] wished me well for the T10 tournament, Tamim concluded.