THE DIVORCE
What does she say?
Ever since starring alongside Shakib Khan in one of her first films, 'Koti Takar Kabin (2006)', Apu Biswas established herself as a prominent actor in the Bangladeshi film industry. Since then, she has worked in numerous films, most of them with Shakib Khan as her co-actor. Revelation of their secret marriage in 2008 and their son's birth at 27th September 2016 shook the nationwide media, but present times seem bleak as their divorce has been officially announced to be finalized at upcoming 12th March. While fans seem torn at the separation of this beloved couple, what does Apu Biswas think on the matter? Catch her thoughts on the divorce in this exclusive interview!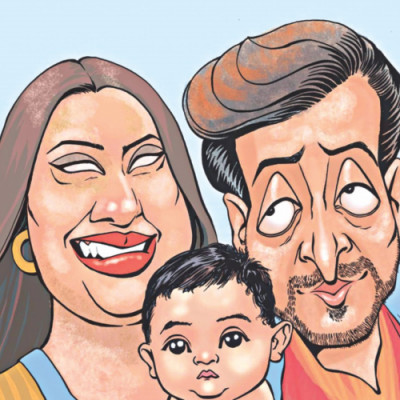 Your divorce with Shakib Khan has been officially announced. How do you feel about it?
Shakib did what he thought was right. He has the freedom to make his own decision and he simply exercised that freedom. I don't have anything to say about what he decides to do or not. I will accept whatever choice he wants to make regarding this matter, I won't have a say in it.
Are you currently in contact with Shakib?
No, I do not have any sort of contact with Shakib right now. This goes without saying that he is not in contact with Abram either.
Some news sources have confirmed that Shakib is indeed in contact with Abram. What is your take on that?
It's as I just said; Shakib and Abram are not in contact with each other. If anyone says otherwise, they are lying. What Shakib only does is bring presents sometimes, he doesn't really think about taking care of his son.
What do you think lead up to the separation?
Why don't you go ask Shakib Khan that? He should know very well why the separation happened in the first place! If anything, his career is to be blamed. He only ever cared about his acting and never really cared about his family and son. He always put his career over everything else and it's a shame how he never gave me or Abram a second thought.
Will you be resuming your acting career?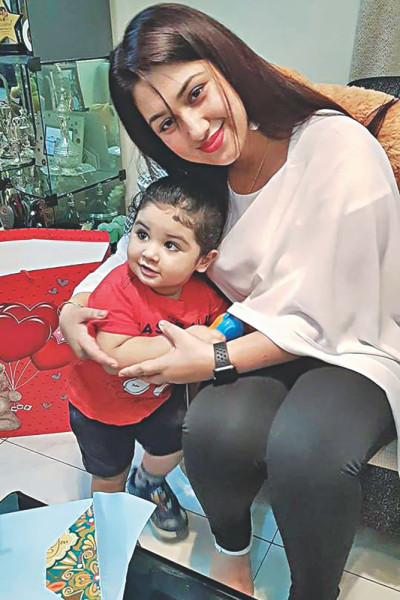 Of course, I need to survive in this world. For that, I definitely need to keep on working. And since I haven't chosen anything but acting as my career, I want to keep working in films. After my son, my work is something I seriously emphasize upon.
Have you recently signed any new film contracts?
I will be starring alongside Bappi Chowdhury in a new film named Shoshurbari Zindabad 2, directed by Debasish Biswas. I am also planning on working some other films, but haven't confirmed anything yet. Let's see what happens.
Do you have anything else to add?
I still have my fame and identity intact; I have earned the love of the people and I am proud of that. I wish to keep doing better work to hold on to that work and earn a permanent residence is everyone's hearts. Above all, I want to raise my son as a good human being. At the end of the day, my son is my entire world.
Interviewed by Zahid Akbar
Transcribed by Shams Rashid Tonmoy