"English For Today" Wishes It Were More Popular Today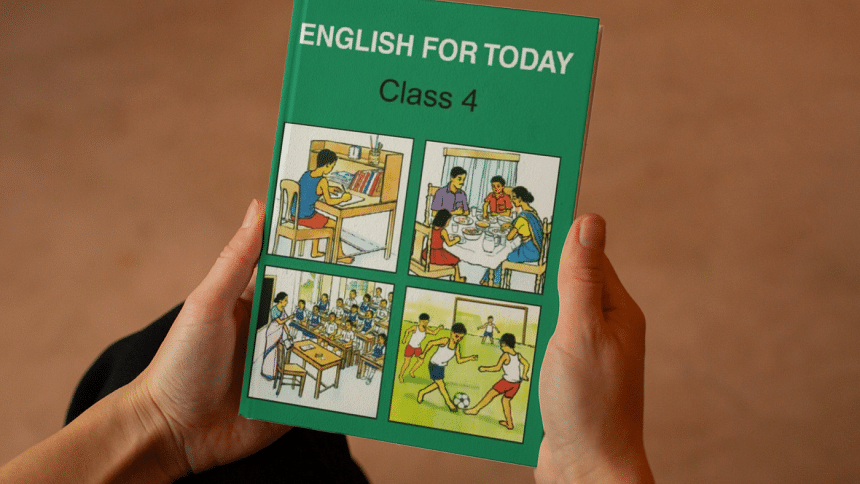 For years, the English For Today textbook had noticed that it had a smaller readership compared to that of its fellow colleagues. Lacking a percentage of readers, mainly students who are already familiar with the language, led it to perform badly on numerous popularity polls, which dealt a massive blow to its reputation and career. 
Frustrated, the book has finally voiced its complaint. Despite having a place in the homes of most students countrywide, it doesn't have a place in many of their hearts.
To let the world know about its hardships (and to get a PR boost) it sat down with us for an interview.
"Ask me anything, I'm an open book." 
"Just so we're on the same page, your concern is that a lot of students don't read you because they find you to be too simple in nature?" asked our reporters.
"That's right! I'm a textbook, so I knew that I wouldn't be getting much attention from students to begin with. But this? Trust me, some of these kids read the terms and conditions for stuff more often than they read me," said the textbook.
It continued, "It's rough, being less popular than the other books in the curriculum. If all of us were One Direction, I'd probably be Liam Payne. What? People don't want to admit it, but let's be honest, no one really cares about him."
The atmosphere turned grim as it grieved about its social life, "That Chowdhury and Hossain's book has gotten an attitude lately. One 'Journey By Boat' essay and it thinks it's The Kite Runner. Oh, and the STEM books. Where do I even begin?"
Our team set out to get input from said students in order to get their perspectives regarding the book.
"It's filled with dialogues in between friends that sound nothing like how friends actually talk to each other," said one SSC candidate from Dhaka. Take a look at unit two, where it talks about pastimes. I don't know about you, but I've never started a conversation with a friend saying 'I really wonder how pastimes vary from generation to generation' and I don't think I ever will."
"I think it's pretty fun," commented another student, "I especially enjoy drawing moustaches on the character illustrations in it during class."
Nevertheless, the book encourages those students to read it in its pursuit of climbing up the popularity ladder, "Kids. The name is English for Today, not English for Tomorrow, not English for Next Month, and certainly not English only for the times you'd have to take the book to school because your teacher told you to. So, chop chop."
Currently, the book sits in the corners of many study tables under dust, cobwebs, and the burden of being less than its peers. "I guess I'm better off than the Work and Life Oriented Education book, at least," it stated at the end of the interview. 
We hope things will get better for it soon.
Maliha Momtaz Oishi is a critically acclaimed writer, if you count full marks on 5th grade English tests. Mail her at [email protected]