Messi owes me: Ronaldo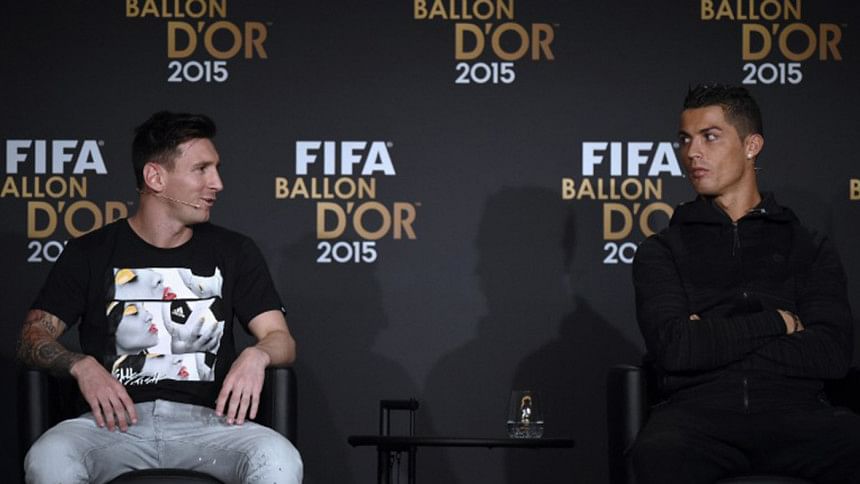 Real Madrid star Cristiano Ronaldo affirmed that he now enjoys a better relationship with Lionel Messi, while pointing out that he is still awaiting payment for translation services at the Ballon d'Or. 

The pair have long been rivals for football's most coveted individual prizes, with either Messi or Ronaldo taking the last eight Ballon d'Or trophies.

But speaking after Madrid's 5-1 demolition of Sporting Gijon, the Portuguese striker insisted that any supposed tensions with the Barcelona man had thawed.
"We have become closer, we have always enjoyed a good relationship but perhaps in the last few years it has become a little closer," he told reporters at the Bernabeu. 

Messi and Ronaldo shared the stage alongside Neymar at the Ballon d'Or presentation ceremony in Zurich, and the former Manchester United revealed that he had come to the Barcelona pair's rescue.

"When we were up there on the stage neither Messi nor Neymar speaks English, and I was their translator," he laughed.