NCTB textbooks: Never-ending cycle of controversies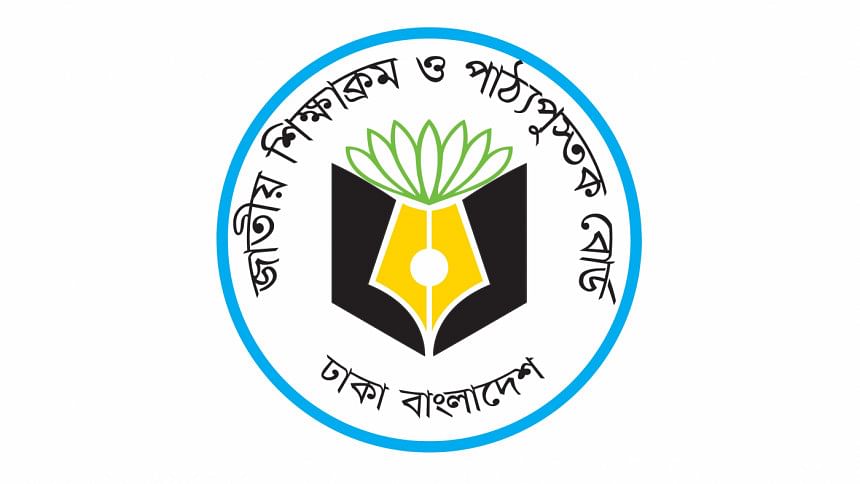 The National Curriculum and Textbook Board has been stuck in the loop of controversies centring on school textbooks with academics and some NCTB officials blaming it on the negligence of writers and editors, insufficient training and lack of serious punishment for blunders.
In 2013, textbooks contained some gross mistakes and the authorities could hardly change things since then as this year's books too were not error-free.
There is also an allegation of plagiarism in one of the textbooks distributed free among the students in line with the fresh curriculum introduced on the first day of this year.
But no punishment has been handed to any writer or editor for the mistakes -- only visible action was transferring a few NCTB officials or making them OSD. 
Apart from the mistakes, the board invited huge criticism by omitting textbook contents mostly written by non-Muslim authors in 2017, giving in to the demands of Hefazat-e-Islam, a Qawmi madrasa-based Islamist outfit. 
The board did not consider bringing back the write-ups to date, ignoring the call of progressive and secular groups and individuals.
"The NCTB has failed to break the cycle of controversy because it hardly pays heed to criticism over the mistakes in textbooks," renowned educationist and Dhaka University Professor Emeritus Serajul Islam Choudhury told The Daily Star yesterday.
"We don't find such debates over English medium or madrasa books. But we see it in the case of the Bangla medium, which is our mainstream… They [the authorities] also showed the tendency to compromise by dropping contents following demands of Hefajat."
He said there was no justification for accepting the demands of Hefajat, and the write-ups dropped from textbooks in 2017 should have been brought back already.
MISTAKES AND PLAGIARISM
The NCTB introduced new textbooks under the new curriculum for class I, VI and VII this year. This newspaper analysed the English book for class VI and found several mistakes.
For example, in chapter two, there is a poem titled "Little Things" but there was no mention of the poet, Julia Abigail Fletcher Carney.
On page 17, there was a spelling mistake -- "ages" became "agesz" while on page 82, "conversion" was in place of "conversation".
There are also grammatical errors. For example, on page 52, a situation was described where a girl was seen helping a female friend. But in the following sentence, the pronoun "his" was used instead of "her".
There are also several errors in Bangla instructions in the book -- like mistakes in sentence-making and misspellings.
A media article raised the allegation of plagiarism in a science textbook for class VII. Contents of the National Geography Educational website were translated into Bangla using Google Translate and used in the first chapter of the book, without mentioning the source.  
Prof Muhammed Zafar Iqbal and Prof Haseena Khan on Tuesday admitted that the allegation was true. Contacted, Prof Zafar, also a renowned writer, said they had issued a statement on this.
"We have determined that the allegation is true after comparing the textbook's passages with the website's contents," reads the statement.
Even though they were not the writers of the parts in question, they were still responsible as the editors, it added.
Contacted, Prof Farhadul Islam, chairman of the NCTB, said, "Whatever the writers did was unethical. These books are experimental versions and we will look into them while preparing the final versions. However, the books need no corrections."
Mistakes were also found in three textbooks for the ninth and tenth grades.
Four mistakes were found in the book titled History of Bangladesh and World Civilization, three in Bangladesh and Global Studies, and two in Civics and Citizenship.
For example, in the history book, the starting date of the Pakistan army's genocide against the Bangalees was mentioned as March 26, 1971. But it should be the night of March 25, 1971.
On page 200 of this book, it was written that then Chief Justice Abu Sadat Mohammad Sayem administered the oath of office to Bangabandhu Sheikh Mujibur Rahman on January 12, 1972.
But the oath was administered by then President Justice Abu Sayeed Chowdhury.
On page 16, the "Rajarbagh Police Lines" was mistakenly written as "Rajarbagh Police Camp" and "Pilkhana EPR Headquarters" as "Pilkhana EPR Camp".
The NCTB has issued corrections and sent those to all schools.
Speaking at a programme in Chandpur on Tuesday night, Education Minister Dipu Moni said, "If there are errors in textbooks, they will be corrected."
Referring to social media posts on the errors, the minister said, "Many have raised questions about the textbooks for class IX and X. But these textbooks are not new; they have been there since 2013. These could be inadvertent errors. However, corrections are being sent."
"If anyone finds errors in these books, let us know, and we'll correct those," she added.
PREVIOUS DEBATES
Earlier, in the new textbooks of 2013, there were some serious and embarrassing mistakes. Media reported that more than 200 errors -- misinformation, wrong names of writers and mistakes in sentence making, were found in the Economics book for students of class IX and X.
Besides, some 52 errors were found in Islamic education books and 24 were found in Hindu education books. Some of the mistakes sparked countrywide criticism.
Moreover, almost 100 errors were identified in Chemistry, Mathematics and Higher Mathematics books in that curriculum.
NCTB Member (Curriculum) Prof Moshiuzzaman said they had issued corrections back then.
In 2017, writings of famous authors were scrapped because they were either non-Muslim or the contents were disliked by Islamists, said a former NCTB member, who was involved with the process. He added the exclusions were done on instructions from "higher authorities".
The excluded contents include Humayun Azad's poem "Boi"; a philosophical song by Lalon Fakir; Sunil Gangopadhyay's poem "Shakota Dulchhey", Rabindranath Tagore's poem "Bangladesher Hridoy", and Kazi Nazrul Islam's essay "Bangaleer Bangla".
"These contents were well accepted by all," Prof Serajul Islam said. "These writings didn't come out of the blue. They were in our tradition. Textbooks are developed based on tradition. There was no need to make the changes," he said.
"We have seen that such things were done during the Pakistan period. However, it is very unexpected that this is being done in Bangladesh."
Prof Moshiuzzaman said they do not have any plan to reintroduce these contents right now.
"We made the change as it was required to ensure targeted learning outcomes set in the curriculum. We will be able to bring back the contents only if they are needed to achieve the targeted learning outcome," he added.
A top official of NCTB said many writers and editors take the work casually as they do not get enough money for this job.
He explained that a panel of five or six people writes a book for class VI to VIII and the total allocation for them is Tk 2.70 lakh per book. While the allocation for an editor or editors' panel is Tk 70,000 per book.
Asked about the training for writers and editors, Moshiuzzaman said they hold a 5-day orientation and provide them with necessary guidelines.
He said they usually take action against NCTB officials if they are found involved with mistakes. "There is no scope for taking actions against writers and editors. If we find they work causally, we don't give them the job the next time."