Can BCL always do as they please?
The ruling party must check BCL influence at public universities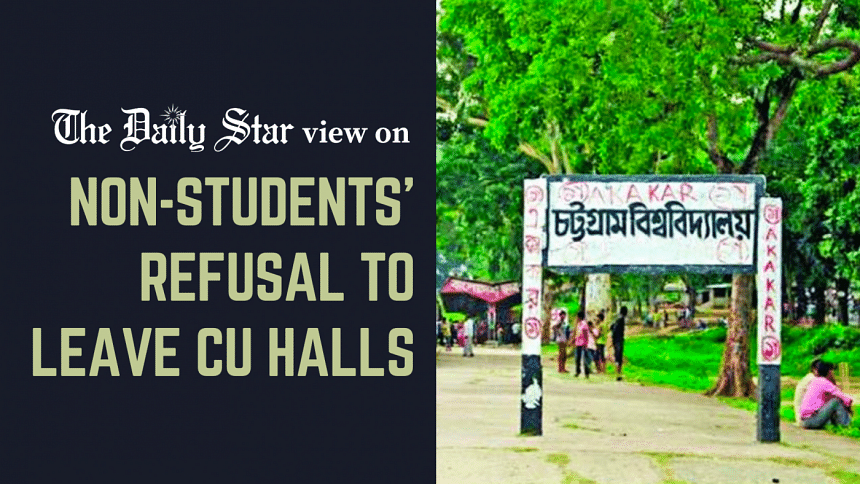 That the Bangladesh Chhatra League (BCL) members have been exerting undue influence at public universities – intimidating and harassing students, teachers and staff members, engaging in criminal activities, and creating an environment of political repression while administrations turn a blind eye – should not come as a surprise to anyone. Time and again, we have seen media reports detailing such incidents. However, after recent events at Chittagong University (CU), one would think the situation had finally come to a head.
After clashes between rival BCL factions, the assault of a Prothom Alo journalist by BCL men and the recovery of weapons from one of the residential halls following a police search, the CU authorities issued a directive on September 24 ordering those who had finished their academic sessions and who had been expelled for their violent activities to vacate student halls within 24 hours. In the meantime, reports of the BCL's reign of terror at CU, which involved frequent clashes, extortion of contractors implementing development projects at the university, illegally occupying hall rooms, beating administrative officials, sexually harassing female students, vandalising university property and even threatening teachers, began to surface.
Despite all of these serious allegations, and the dissolution of its committee at Chittagong University by central BCL authorities, the order to vacate halls has so far been limited to paper. According to media reports, there are at least 30 BCL members who are inhabiting residential halls on university premises despite no longer being students, some of them for as long as 11 years! Such orders to vacate have also been issued before – most recently on February 27 – and have been promptly ignored in the past as well.
The blatant disregard for university authorities demonstrates just how easy it has become for BCL members to abuse their power on campuses. The continued political patronage they have received has allowed them to believe that the rules do not apply to them. Will the ruling party finally demonstrate their commitment to democratic principles and the rule of law by disciplining its student wing, and empowering the university authorities and law enforcement to take actions against them, or will BCL continue to enjoy this culture of impunity?