10 CU students hurt in 'BCL attack'
At least 10 students were injured in an attack by Bangladesh Chhatra League activists of Chittagong University unit today when they were

protesting yesterday's BCL attack

on the Dhaka University students.
The BCL attackers, around 40-50 in number, swooped on a procession brought out by at least 25 students under the banner of Progotishil Chhatro Jote. 
The protesters came under the attack around 1:00pm when they were crossing the central library, reports our CU correspondent from the spot.
Fazle Rabbi, a masters student of Chemistry department and also the convener of the student body, was rushed to the medical centre after he was injured critically in the attack.
BCL men yesterday attacked dozens of Dhaka University students who were demonstrating in front of the vice-chancellor's office to press home a four-point demand, including expulsion of some BCL leaders for "harassing" female students a few days ago.
Meanwhile, Mohammad Alamgir Tipu, the former president of recently dissolved CU BCL unit, told the correspondent that whoever gives slogans against BCL and the prime minister will be prevented.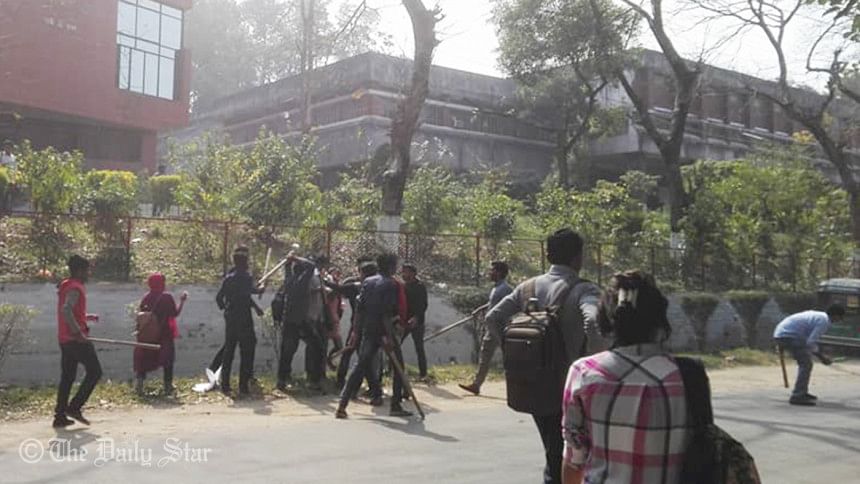 The CU authorities are taking necessary steps following the incident on the campus, Ali Asgar Chowdhury, proctor of the university, told journalists adding that the attacked protesters lodged a verbal complaint with him.