Students in "kafon" halt CU shuttle train, want another shot at admission test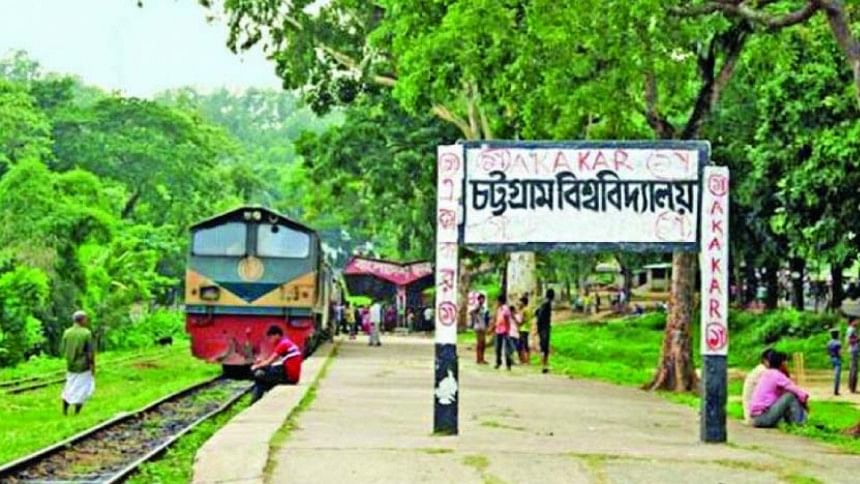 Students, who want to take Chittagong University entry test for the second time, today blocked the shuttle train to the university near Sholoshahar station of the port city for half an hour.
The admission seekers, wearing "kafon" (burial shrouds), started the protest around 10:30am, disrupting shuttle train movement.
The CU-bound shuttle train was delayed for half an hour due to the protest, reports our Chattogram staff correspondent.
One of the protesters, Md Sangram Khan, said, "We took the SSC and HSC exams in 2018 and 2020. I appeared for the university's entry test for the 2020-21 session. The university authorities have changed the admission date three times. We sat for the exam amid the Covid-19 epidemic."
"All our efforts will be meaningless if we don't get another chance for the admission test," he said.
Rimkatul Jannat, another student, said, "We have been demonstrating for the last six months. We have informed the education ministry, UGC and other authorities about our demands. The authorities also agreed. But the Chittagong University administration is not keeping its promise."
After about 30 minutes of agitation, the students freed the railway track with the intervention of the police.