Yaba Invasion-2: An open affair with death
Yaba being sold like any essentials
It's called crazy medicine. Produced in Myanmar with military support, the dangerous drug very easily crosses the border and reaches cities, towns and villages of Bangladesh through various channels -- sometimes in full knowledge of law enforcers. It now seems unstoppable and is poised to cripple the country's biggest hope -- the youth. Millions are now addicted to the pink pills. They take it as stimulant and end up with organ damage and mental derangement. The Daily Star has prepared a three-part series on the invasion of yaba and is running the second part today. 
---
It was like wooing customers to have kebab and biriyani at popular Bihari restaurants. Only a few steps into the Camper Bazar, youths in small groups were looking for potential customers, holding packets full of pink tablets.
Banned yaba pills were being sold there like essentials. It was as if the place was a designated market for the illicit drug. The only difference was that there was no stall or cart for showcasing the crazy medicine.  
"How many do you want? Mine are of good quality," said one of the youths, while another said, "There is no police here. Don't worry, take some."
It was March 17 evening when two of our reporters visited the marketplace.
---
Read all stories of "Yaba Invasion" series
---
Camper Bazar is part of the Geneva Camp, a densely-populated settlement of more than 25,000 Urdu-speaking Biharis. 
Also known as Bihari Camp, it is at the heart of the capital's Mohammadpur. Each family with eight to 10 members on average lives in one room, and around 90 people share a latrine.
Read: 'Untouchable' yaba lord of Bihari camp
The Daily Star visited the spot again the following day -- twice -- to see whether the sale of yaba happens there regularly. The place was found to be a hotspot for yaba trade even at midnight with small groups of youths waiting for customers. 
After an eye contact, one of them approached our correspondent and wanted to know whether "anything" was needed. Asked what he meant by that, the youth replied "guti", another name for yaba.
Our reporters went there three straight days and saw the same picture. Locals and shop owners seemed oblivious to it all.
The Bihari camp is under Mohammadpur Police Station. It is not far from Adabor and Sher-e-Bangla Nagar police stations. The Rab-2 office is only one and a half kilometres away while the ward councillor's office is within walking distance.
Kabir Hossain, an employee at a private firm and a yaba consumer who frequents the Geneva Camp, said the place functions as a yaba trade hub for a large part of the city.
From the camp, the pills also go to PC Culture, Shekhertek and Mansurabad in Mohammadpur and also to Dhanmondi. The sellers also run home delivery services for regular customers.
Kabir, a university graduate, has been buying the pills from the camp for over five years. He said their prices depend on quality and also fluctuate from time to time.
"Price of Champa is very low. It hovers between Tk 120 and 140. But if you want something better like R7, you have to pay Tk 200-220. Other dealers sell it for Tk 250 and above outside the camp."
People of all ages and from different walks of life are its consumers. But college and university students are the most frequent visitors of the yaba dens at the Bihari camp. 
"Sometimes police conduct raids but only at some specific points. Most of the time, the peddlers somehow get tip-offs and manage to evade arrest. Sometimes, some small peddlers get arrested with only 10-20 pills. They, however, get out of prison on bail within a month or two."
Read More:  Yaba invasion -1: Hostage to Myanmar
It is hard to say exactly how many people are involved in the yaba trade at the camp. Quoting a seller, a TV report puts the number at 400-500.
"The number fluctuates because they are often arrested and get released on bail. Our bosses are very rich ... they are millionaires. They have luxury homes and cars. Nobody dares to intervene in this business," said the peddler in the report, aired almost a year ago and available on YouTube.
He also talked about a side business that flourished at the camp alongside the yaba trade.
Tiny rooms are often rented for smoking yaba. Young men and women sometimes rent those to smoke it together.
Men have to pay much higher than the normal rent to smoke with female partners. The rooms are rented on hourly basis, and the cost ranges from Tk 500 to Tk 1,500.
With the help of a source, one of our journalists recently got access to such a room on condition that the identities of the persons involved would not be disclosed.
Through a maze of narrow alleyways, the source took the reporter to a yaba peddler who rents out a room to yaba addicts.
It was a small room on the first floor of a three-storey building. It had no window or ventilator. Inside, there were a mat, a bed sheet and bundles of foil papers used for melting yaba and smoking its vapour.
In the area, many such rooms are used for this purpose, said the seller.
"This room is actually in a police informant's possession," the source said.
The Daily Star, however, could not independently verify it.
People from different social classes -- many from well-off families -- rent these rooms, said the source.
"To buy drugs, they [addicts] even resort to mugging. Sometimes, they get aggressive and attack people," mentioned the peddler, who himself is an addict. He claimed to have got into the trade only to maintain an uninterrupted supply of yaba for himself.
Bihari Camp is only a small -- though very significant -- part of a multifaceted story that speaks of failure, greed, corruption, criminality and mindless desperation -- in many ways and on the part of many.
Welcome to the dark side of the town.
Around six kilometres from the camp, Karwan Bazar railway slum used to be a hotbed of yaba trade.
Even six months ago, peddlers could be seen pitching the pink pills openly at customers. But things have changed now.
One of our reporters visited the place around 10:00pm on March 25.
A number of slum dwellers told the reporter that the drug lords, who used to run the show, left the business, making a fortune from it.
"The trade has remained almost closed for the last six months; only a few peddlers are active now," said Selim (not his real name), who has been living there for 25 years.
"Business is not good here. It's not due to police action but because small peddlers were facing losses as they were forced to pay law enforcers more," he said.
"Several drug lords led the illegal trade with the help of some dishonest police officers."
Talking to locals, this newspaper learnt that police pick up only peddlers and customers, not the drug lords.
"Many small sellers" are now accused in a large number of cases, they said.
Take Lipi (not her real name) as an example. She used to sell yaba under a drug baroness' protection. But Lipi is now an accused in 24 cases, according to her neighbours.
The Daily Star could not contact Lipi despite several attempts.  
While two reporters of this newspaper were talking to locals, a middle-aged woman appeared suddenly and warned that police were coming. She advised all to run to Karwan Bazar kitchen market to avoid any "bad situation". All got dispersed.
Outside the slum, one of the locals later told this newspaper that only the informants for police now sell yaba there.
Around 7:00pm the following day, a few peddlers were seen loitering along the rail lines and calling potential customers in low voices.
'ALL BECAUSE OF MY GREED'
Faruk aka Falan, 46, has been living in the railway slum for over 20 years.
Once a rickshaw-van puller, he claims to have entered the illegal trade only to maintain smooth supply for his own consumption.
Talking to this newspaper on March 31, Faruk said over a hundred yaba peddlers were there around six months back. But almost all of them stopped the trade "because of continuous extortion by police".
Policemen also "harass customers" and make them pay. That's why many have stopped coming to the spot. "Now, mobile service is very popular and also safe."
Faruk claimed he went to jail at least ten times in the last five years. Now, he is on bail in three cases over drug peddling. Four other cases on the same charge have been disposed of.
"Right now, we have no money and we are starving. Earlier, my boss used to protect me and pay local policemen. I was made accused in cases because of special raids; local policemen were not a problem. But things changed."
He said "his boss" was a woman at the slum who got rich through the illegal trade.
He refused to disclose her identity and said, "I no longer have any contact with her."
"People like us cannot sell the drug now. Only a few informants for police are running the trade now," Faruk claimed.
His wife, Marjina, also used to sell the pills. 
The couple, who have three children, now work as day labourers at Karwan Bazar wholesale market.
"I am suffering from tuberculosis. I am in this mess just because of my greed," he said.
'THEY SUPPLY CRYSTAL TOO'
Apart from these two places, yaba sale takes place at other locations in the city as well -- from Malibagh rail crossing to Moghbazar rail crossing, Gudaraghat area in Mirpur-1, Tin Netar Mazar near Suhrawardy Udyan, Balurghat Beribadh area in Old Dhaka, Dhupkhola playground, Sattola slum and the bus terminal in Mohakhali, Korail slum, Dakkhin Khan, and slums in Bhasantek, Kadamtoli, Rayerbazar, Doyaganj and Jurain.
Talking to this newspaper, a 29-year-old Uttara-based consumer said he collects drugs mostly from Station Road in Tongi. "It's a big hub for all kinds of drugs. It's safe too because police and locals there know me for long."
But the most convenient way is to call drug dealers for "home delivery" over mobile phone. They provide it only to old and trusted users.
"The prices vary according to quality. Usually, a pill here [Uttara] costs between Tk 300 and Tk 1,200. They also supply 'crystal' [pure form of methamphetamine]. It costs three to four times the price of yaba, starting from Tk 2,000 a dose."
Methamphetamine and caffeine are the two key components of yaba. It makes people high and aggressive, and stay awake.
"Usually addicts need 'downer' to calm down and sleep. Hardcore addicts use injections or sleeping pill mixtures for that. Station Road is a good hub for these drugs," he added.
"Many agents of drug dealers are available at different spots. What you need to do is call them and set a meeting at a convenient place.
"On Station Road, a few pharmacies and some peddlers along the rail line sell these. Some of them [peddlers] are well-off but most of the agents are not."
He claimed he got a lot of support from police. "Corrupt policemen, including ASI [assistant sub-inspectors] and SI, delivered me drugs. Police know about these peddlers and dealers in both Uttara and Tongi."
Sometimes customers or small peddlers get caught but the trade continues, he added.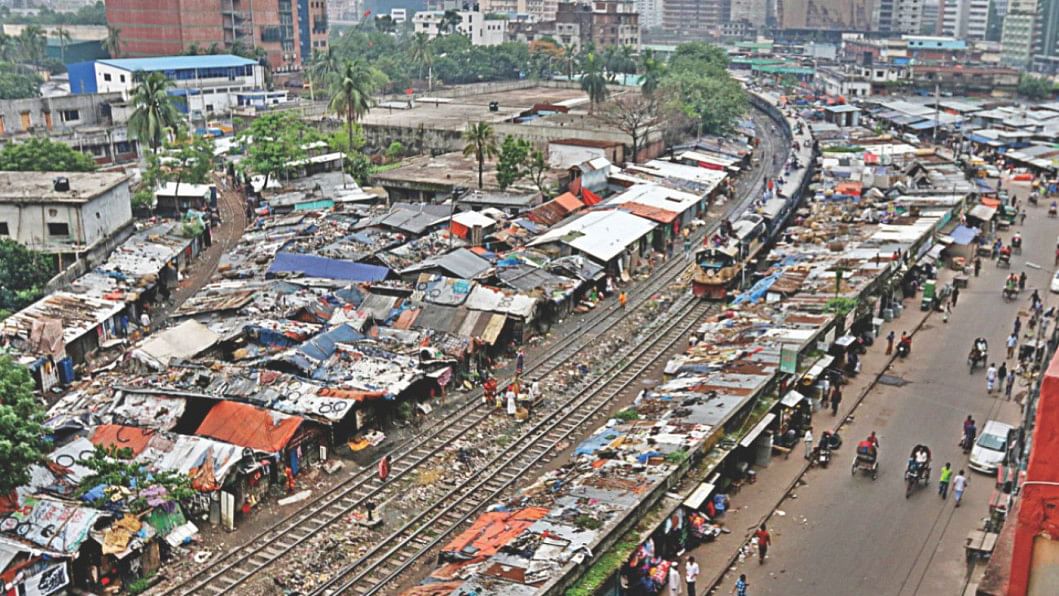 'SO AVAILABLE'
"All are connected with each other," said a Khilgaon-based user. 
"If I call someone, he will bring the pills to my house or a nearby place. If he cannot manage the number of pills I need, he gives me another contact who can provide that.
"In Khilgaon area, yaba is now a lot cheaper than before. I buy a regular yaba pill for Tk 180-200. I have heard that yaba pills are sold online too. But I haven't tried that as I already have many contacts here.
"These pills are so available now that many of the college and university students -- even school-goers -- in Khilgaon area take these pills."
Yaba sellers have opened pages in social media platforms and are offering home delivery service for customers. Our investigation team analysed three such Facebook pages.
They posted photos of yaba pills and smoking accessories with prices.
One of their advertisements read, "Yaba tablets are available for sale. Police are not a
Problem; they are our friend. We pay them every month. Feel free to contact us: extra charge of Tk 500 for home delivery anywhere in Dhaka city."
Another advertisement said, "Yaba pills at a wholesale price of Tk 180!!! If you need any, feel free to text us. You have to pay 50 percent of the price in advance. Text your address and we will send those to your home. You can also collect it yourself from Karwan Bazar or Tejturi Bazar."
In the comment section of the posts, several people showed interest in buying the pills. They requested the page admins to check their inboxes for making deals in private. Besides yaba, they also offer other narcotics such as weeds.
A LOST BATTLE?
"What is more worrying is that my brother often buys drugs from a policeman!" said a journalist whose younger brother is a yaba addict.
"My younger brother has been abusing this substance for 10-12 years. I have seen a bright boy from Rajuk Uttara School and College become a helpless human being ... We have sent him to rehab a few times but to no avail."
Expressing his anger and frustration, he questioned whether this is already a lost battle, and if there is no way out.   
Biplob Kumar Sarker, deputy commissioner of Tejgaon Division of Dhaka Metropolitan Police, believes it is impossible to tackle yaba menace unless smuggling into the country is stopped in the bordering areas.
Border Guard Bangladesh and Coast Guard have to play the leading role in it, he said, adding a consignment of yaba changes hands once it enters the country.
"We conduct raids at known spots regularly, but sometimes we have to shift priority depending on the situation. Yaba traders take advantage of it and resume their illicit trade," the DC told this newspaper.
According to him, around 90 percent of the arrestees are yaba addicts, and it is hard to bring influential yaba traders to book as they never carry the contraband item.
Mentioning that some unscrupulous law enforcers are reportedly getting involved in yaba trade, the DC said police personnel must take "proper action" to stop the menace.
Contacted, Jamal Uddin Ahmed, director general of the Department of Narcotics Control, said, "We conduct raids on the hotspots and arrest drug traders from time to time. But the drug syndicate is so organised that they resume trade soon after the officials leave the spot.
"It will be better if we can engage some officials in keeping a round-the-clock watch on the spot."
[Also contributed by Md Shahnawaz Khan Chandan, Shaheen Mollah and Mahbub Morshed]